If you enter the AbaSalary statements and AbaClik documents via AbaNinja, you have the option of account allocation for AbaSalary and AbaClik in AbaNinja.
Requirements
AbaSalary account allocation
If a transaction is posted from AbaSalary and the system detects that there are non-existent accounts in AbaNinja, the transaction cannot be recorded and an accounting inbox is displayed in the account statement.


This function can also be accessed under Settings > Accounting > AbaSalary Account Assignment. You can then determine to which accounts in AbaNinja the corresponding AbaSalary entries are to be assigned.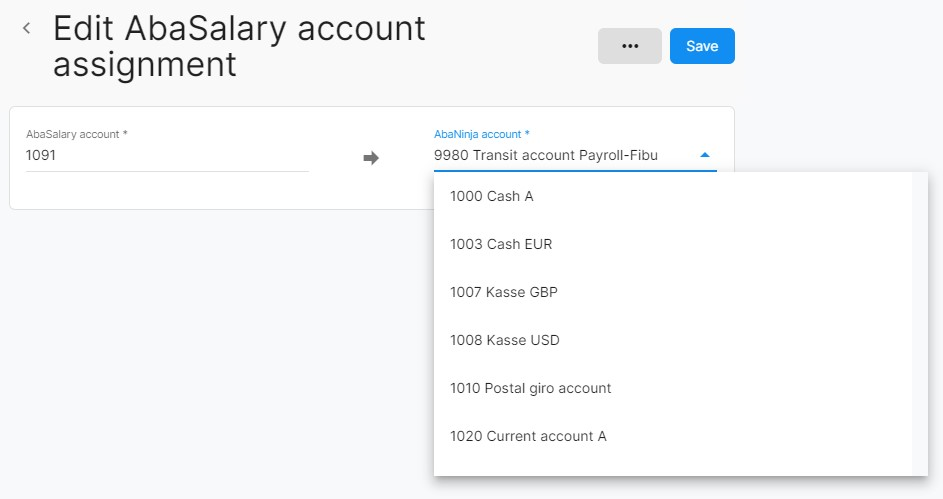 AbaClik account assignment
If documents are sent to AbaNinja via AbaClik, a category, e.g. travel, must be selected in the app. In AbaNinja you have the option under Settings > Accounting > AbaClik Account Allocation to determine to which account the respective category should be entered. In the image below, documents with the category Travel are thus posted to account 5820 Travel Expenses.
If you want to define a different account for the entry, you can edit the respective proposal. You then have the option of selecting the desired account from the accounts in the AbaNinja chart of accounts.