If an employee has already left the company and their status has therefore been set to "inactive", you still have the option of creating a supplementary payroll run.
In fact, this function was built in to be able to pay the employee a salary if part of their salary or an amount has been forgotten.
If an employee is inactive, they will no longer appear on the "Settlement" tab at first glance.
You can use the option with the three dots > Retroactive payment in the top right-hand corner: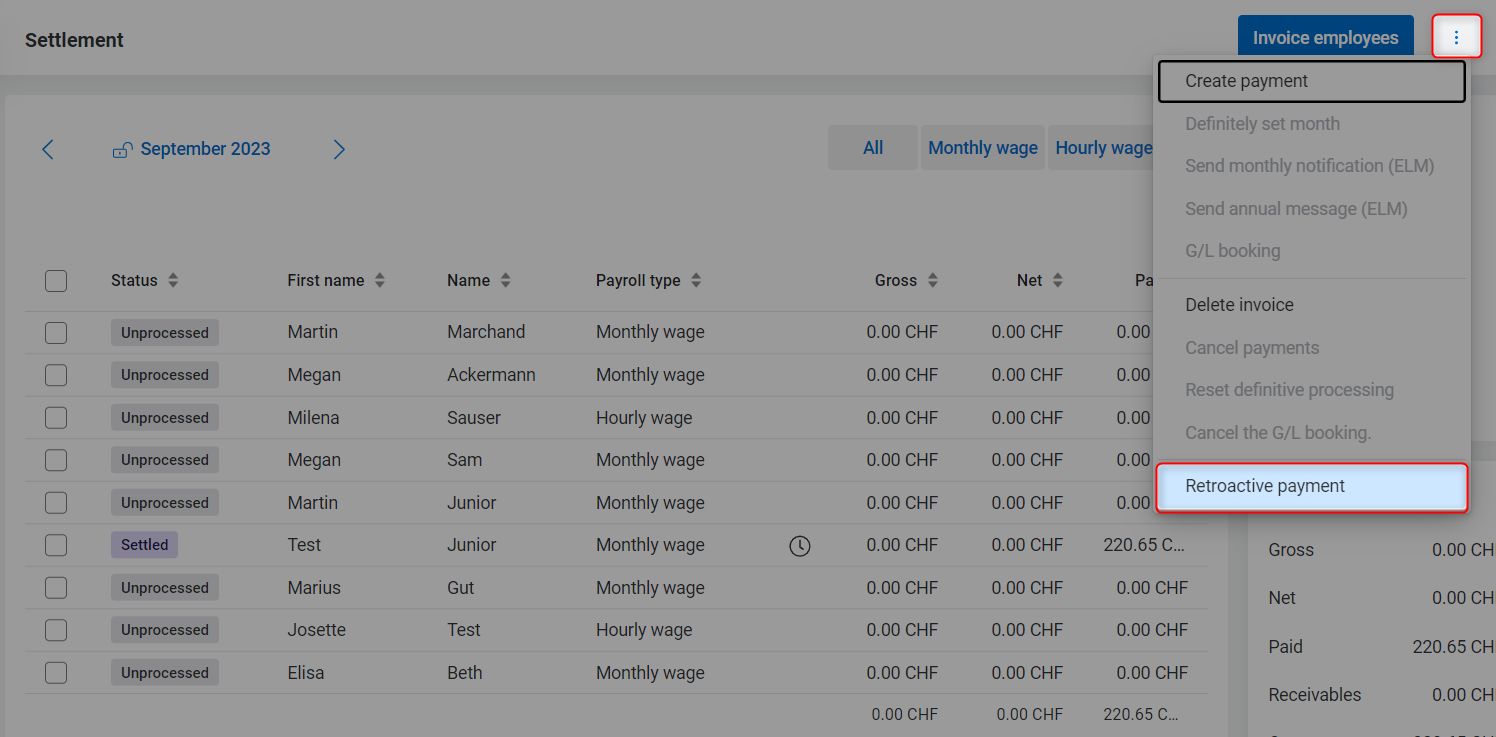 All inactive employees will then appear in the selection list and you can select the desired employee. Please note that back payments are only possible for inactive employees who have left the company within the last 12 months.
Once you have selected the employee, you can specify the appropriate wage type. A monthly salary, an hourly wage or even meal expenses, for example, whose payment has been forgotten.
The processed employee now appears in the settlement view with the note "Retroactive payment":