It may occur that an hourly-paid employee is paid at two different rates in the same month.
This situation occurs if, for example, the employee is paid one hourly rate for day work and another hourly rate for night work.
It can also happen that the employee receives CHF 25/hour from 1 December to 15 December and then CHF 30/hour from 16 December to 31 December.
In this article, we explain how to do this by taking the example of an employee who is paid differently for day and night hours.
This is solved by entering the "hourly wage" component twice with two different rates. In the screenshot below you can see an example of a day and a night hourly rate: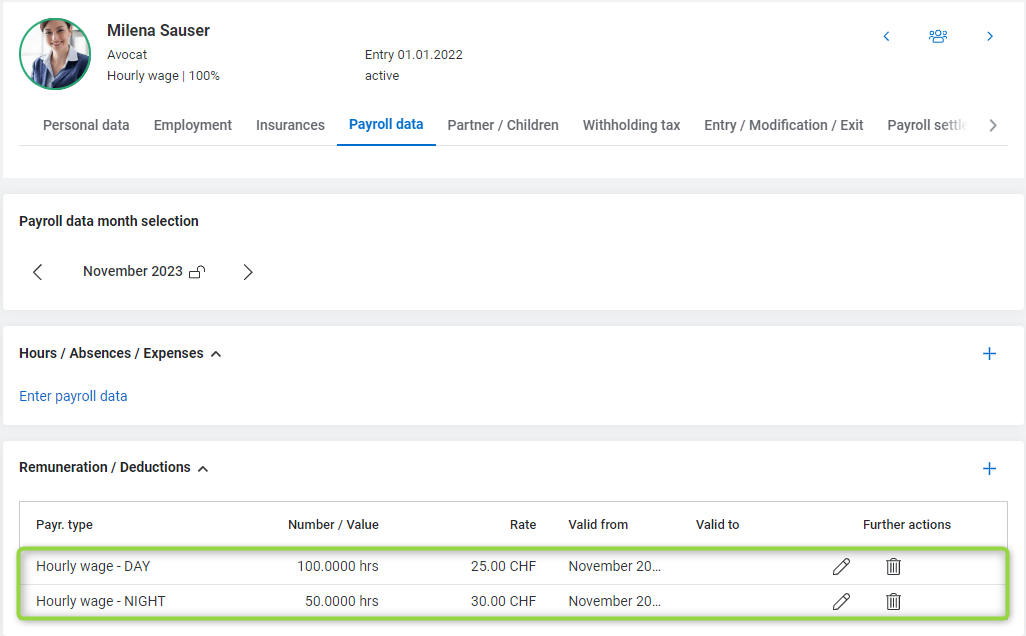 In the "Remuneration / Deductions" table, you can enter the wage type "Hourly wage" and change its name: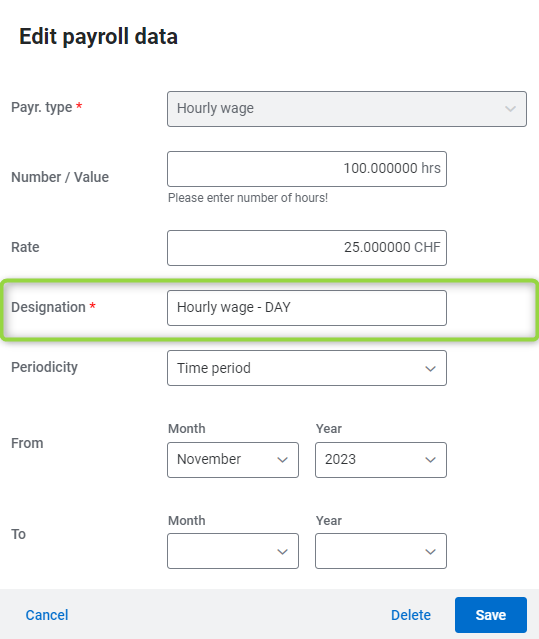 The following will then be displayed on the settlement: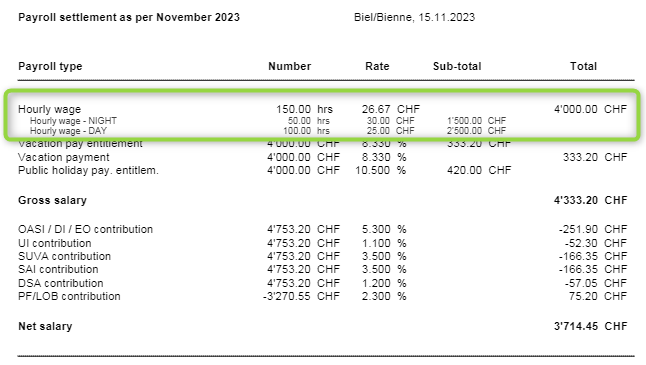 Our support team will be happy to answer any other questions you may have!