Evaluations and reports can be generated in AbaNinja under More > Evaluations & Reports. To do this, select the desired type and the corresponding period and then click on the Run button to get the desired overview.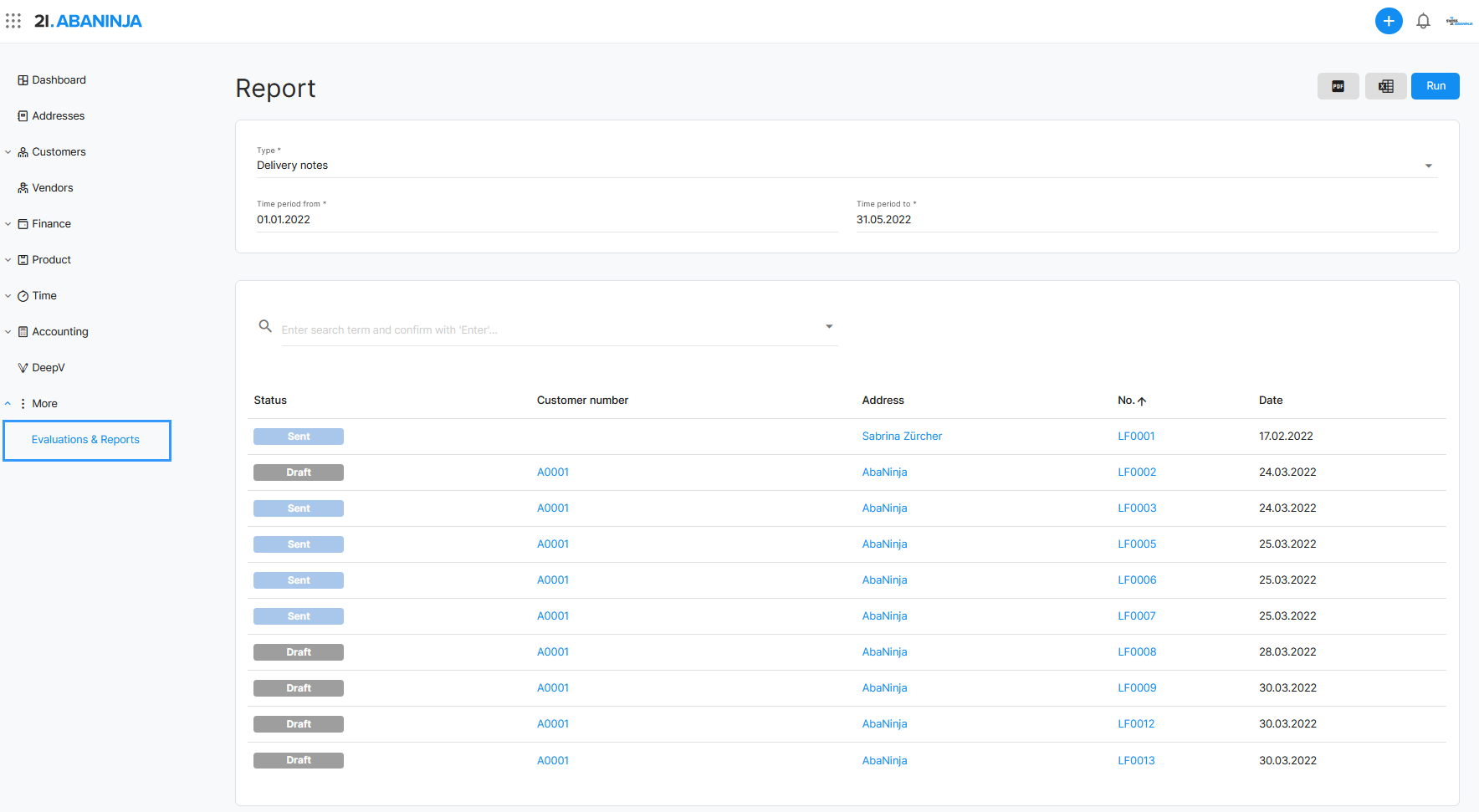 With the corresponding requirements, it is also possible to download the evaluations and reports as Excel files or print them as PDFs.

Requirements:
The selected function is only available with a paid subscription or active Abacus Financial Accounting (AMID).