Products simplify the creation of customer documents (offers, orders, invoices, etc.) in AbaNinja.
When creating a new document, the products can be selected and transferred with a few clicks in the entry form.
Create new product
Create a new product under Product > Product > New Product.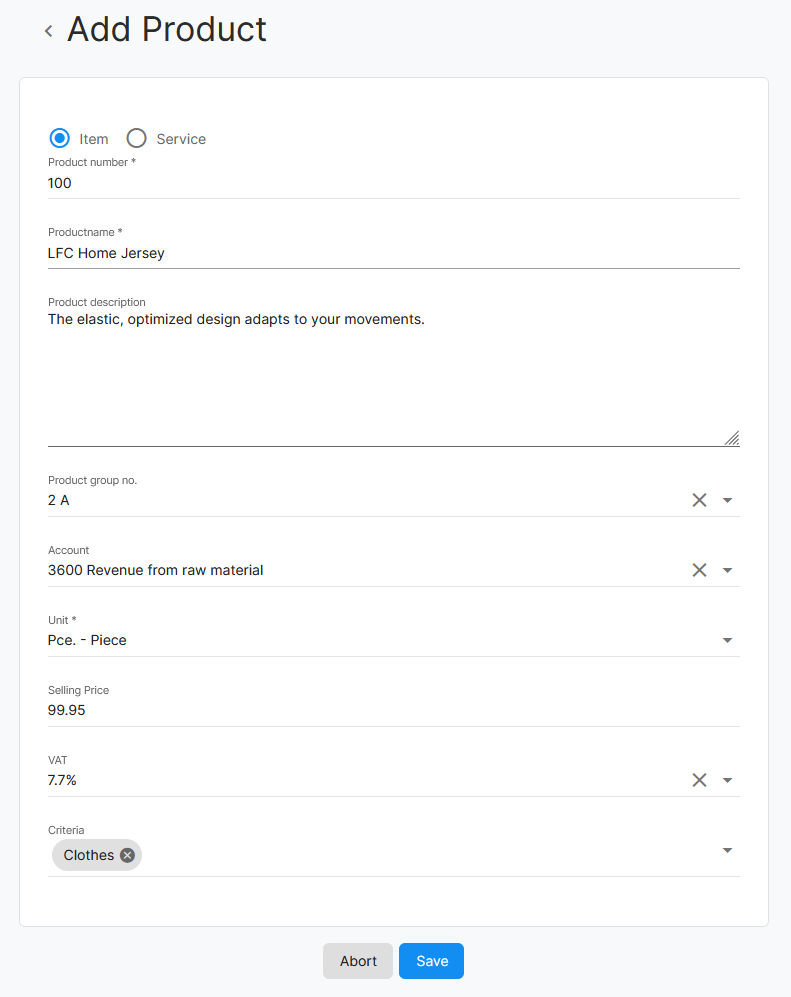 Choose between item and service.
The product number, product description and the unit are mandatory fields.
It is possible to add a product description, which is transferred to the documents in addition to the product name.
A corresponding bookkeeping account can be saved for each product if this is different from the standard account proposal. Alternatively, a product group can be created, to which an bookkeeping account can be assigned and then allocated to the product.
If criteria have been entered in the settings, the product can be assigned to one or more of these criteria. Criteria are used to filter or simplify the search in the product library.
More Information