In AbaNinja, criteria (also called tags) can be entered for addresses. These are stored centrally, can subsequently also be assigned to other addresses and enable you to filter the address list quickly.
Create address criteria
The entry of address criteria takes place exclusively within the addresses themselves. In the Additional information tab, one or more criteria can be entered or selected from existing criteria.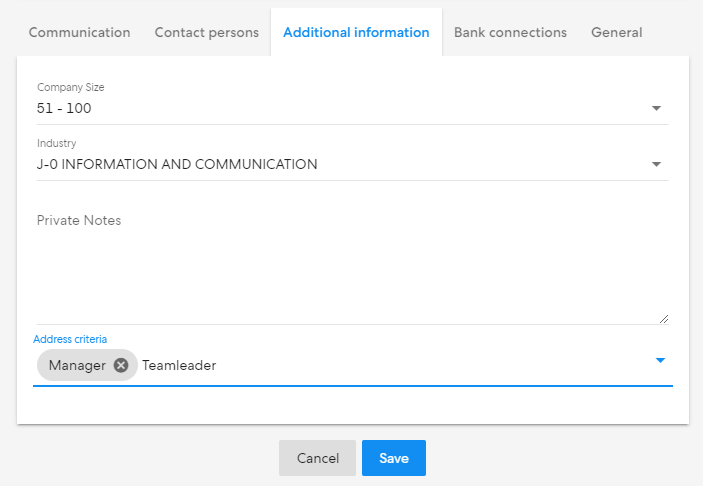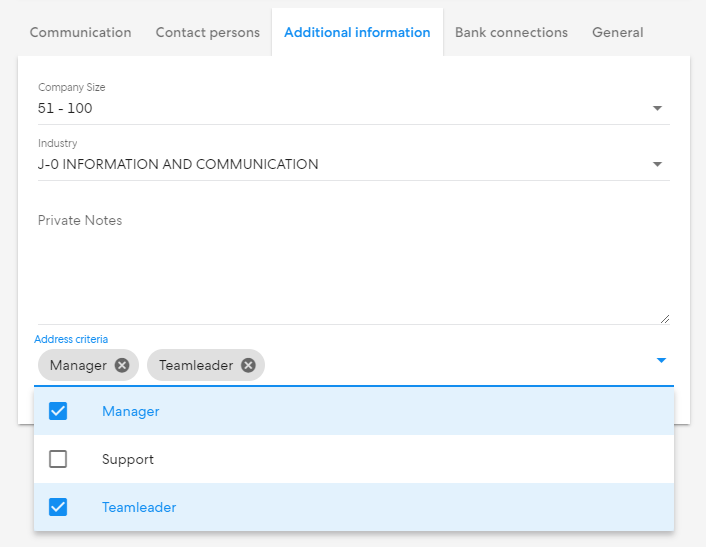 If a new criterion has been entered and the address saved, this new criterion is saved centrally in the AbaNinja settings and can also be selected for other addresses.
Edit address criterion
All the address criteria that have been created can be found under Settings > Master data > Addresses and can be modified or deleted there.
Note: Currently, up to 100 different criteria can be generated per account.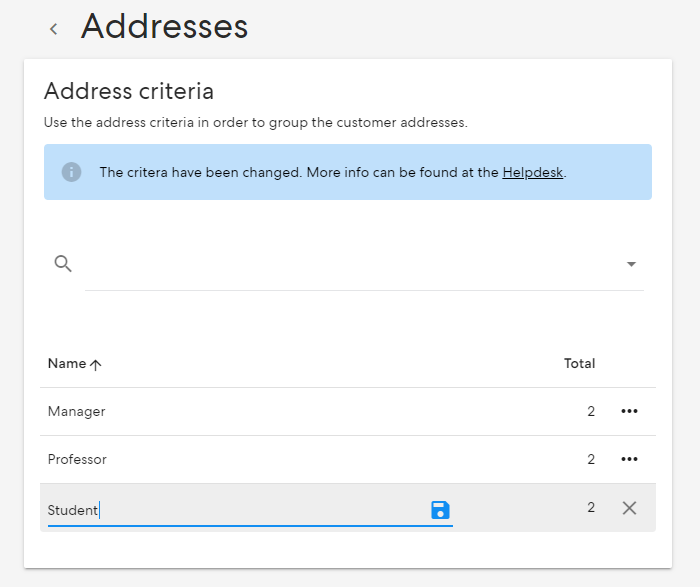 Filter by address criteria
The addresses in the address list can be filtered according to the following criteria.