With AbaNinja it is possible to create invoices with a QR payment section or without a payment slip.
QR Invoice / QR payment slip
In order to be able to use the QR bill / the QR payment slip, you must deposit your bank account under Finances > Banking and activate the payment slip there and deposit the so-called QR IBAN and your customer identification number. You will receive this data from your bank.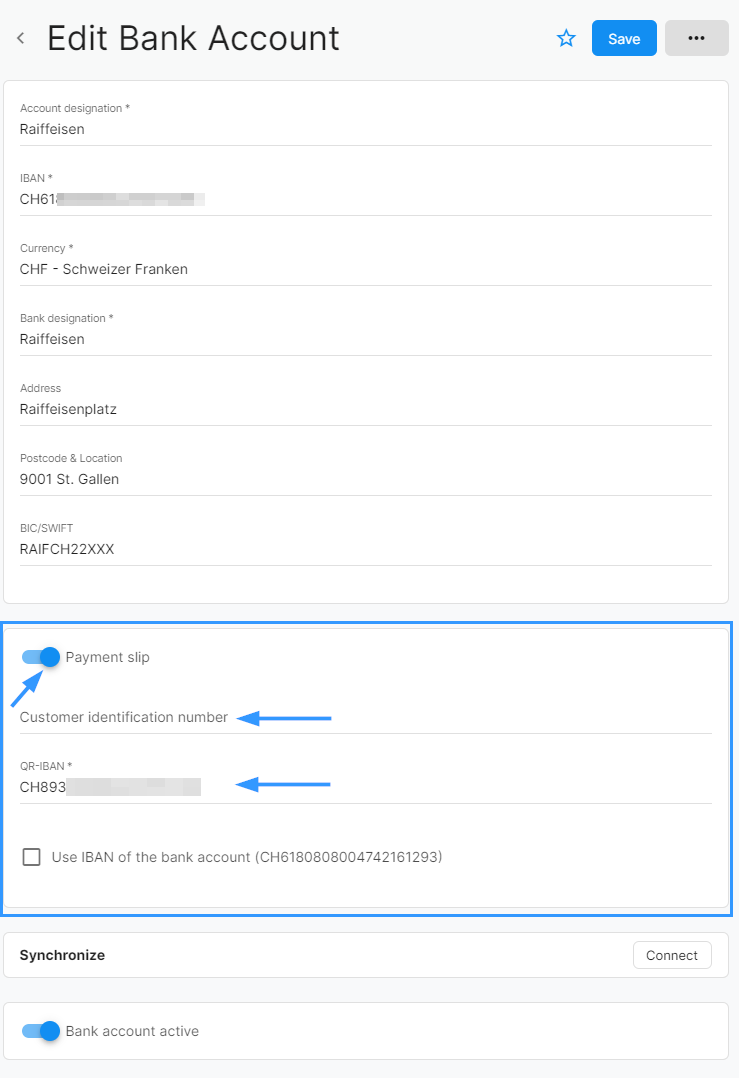 As soon as you create an invoice and select the corresponding bank account as the bank details, a payment slip is now automatically attached to the invoice.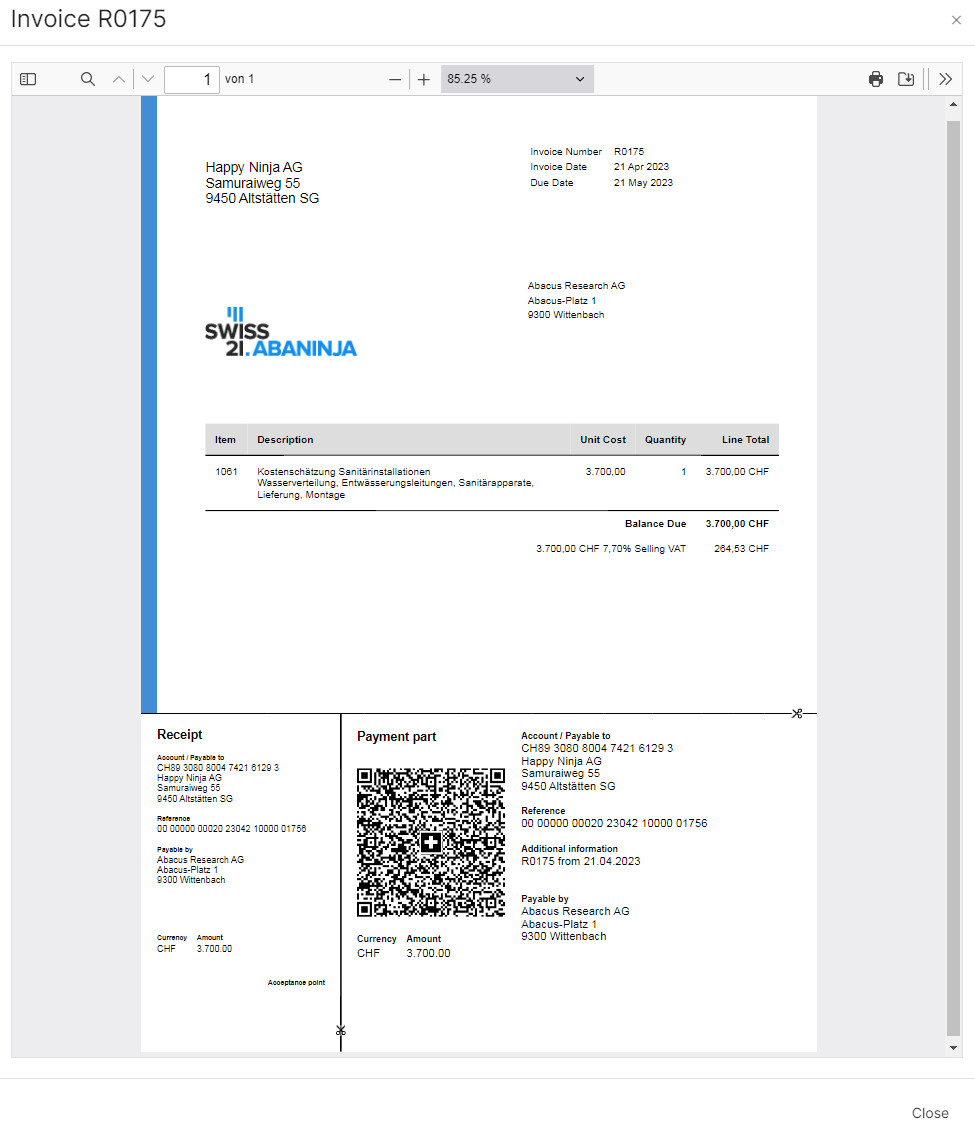 Payment slip without background image
In the settings under Customers > Invoices > Payment slip you can choose whether the payment slip should be displayed with or without a background image.
If this setting is active, the payment slip will have a coloured graphic background.
If you use perforated payment slips, for example, you can use this setting to print only the payment information.
Important:

The image of the payment slip generated with this setting is not optimised for payment at the counter.
optimised for payment at the counter. Charges may be incurred here.
The positioning and font of the payment slip on AbaNinja invoices corresponds to the specifications of the Swiss financial institutions. However, this payment slip is not necessarily suitable for payment at the counter. You must have a printer that can print borderless. If this is not the case, the positioning and font size may change and the financial institutions may incur charges.
This payment slip can ideally be used to copy, manually type or scan the data for e-banking.
Without payment slip
You can also create invoices without a payment slip. To do this, simply deactivate the payment slip on the corresponding bank account in AbaNinja.
In this case, you can also have your bank information (e.g. your IBAN) printed on the document. You can find this setting in AbaNinja under Settings > Customers > Document designer > Layout - Document designer.