The dashboard can be designed according to your needs. This means that you can display the data exactly the way you want to see it when you enter your account.
Edit
Click on the Edit button to display all available widgets. Click the eye icon to show or hide a widget (

/

) and click the cross icon (

) to move the widget to a desired position using drag-and-drop.
The Reset button restores the delivery state (default).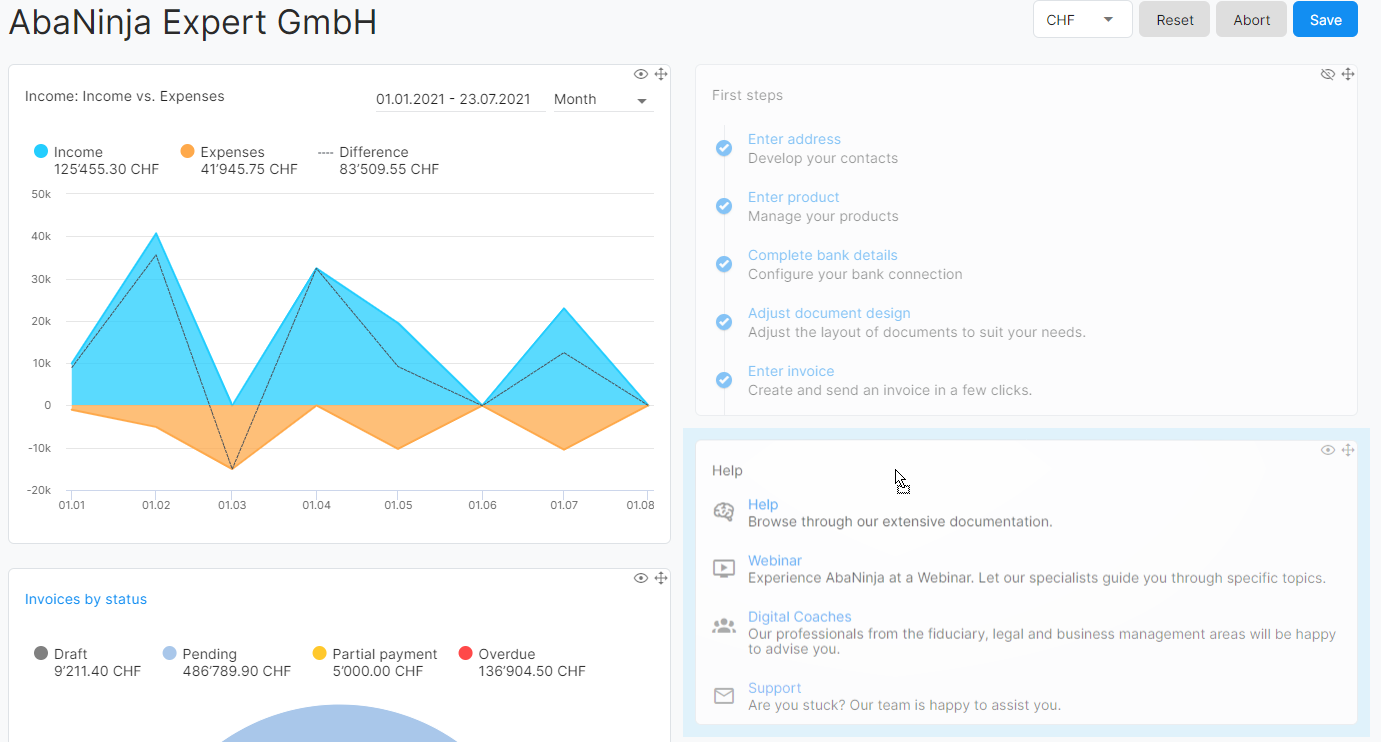 Widgets
Some widgets have interactive graphics and can be restricted to a date of choice, for example.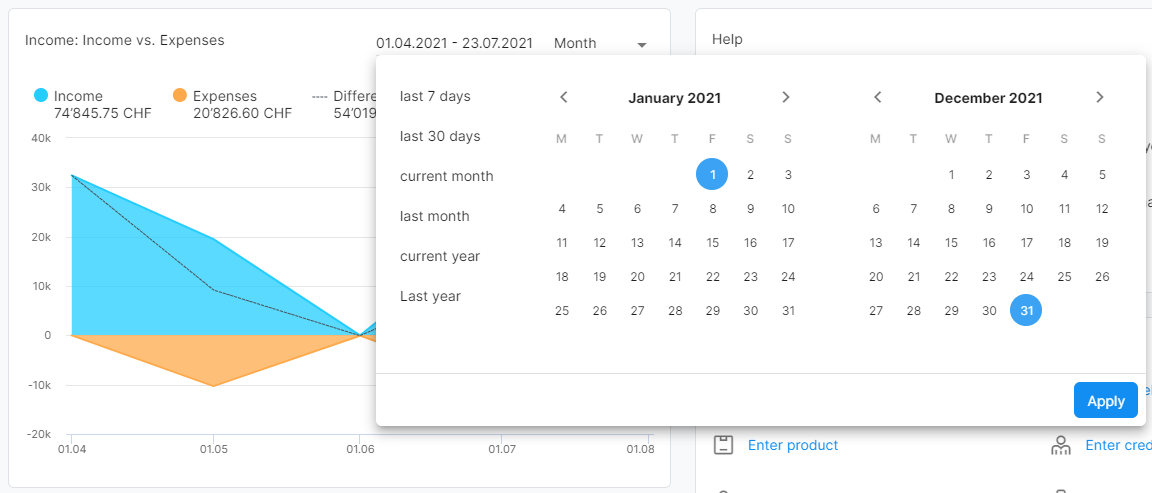 In addition, some widgets also have links and open pages with the appropriate filter already applied. For example, all overdue invoices can be displayed with one click.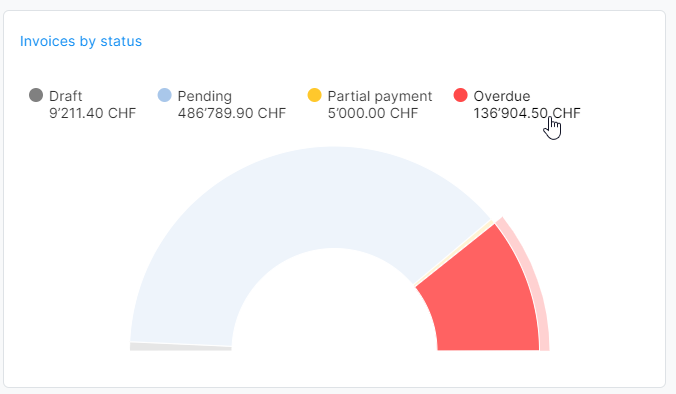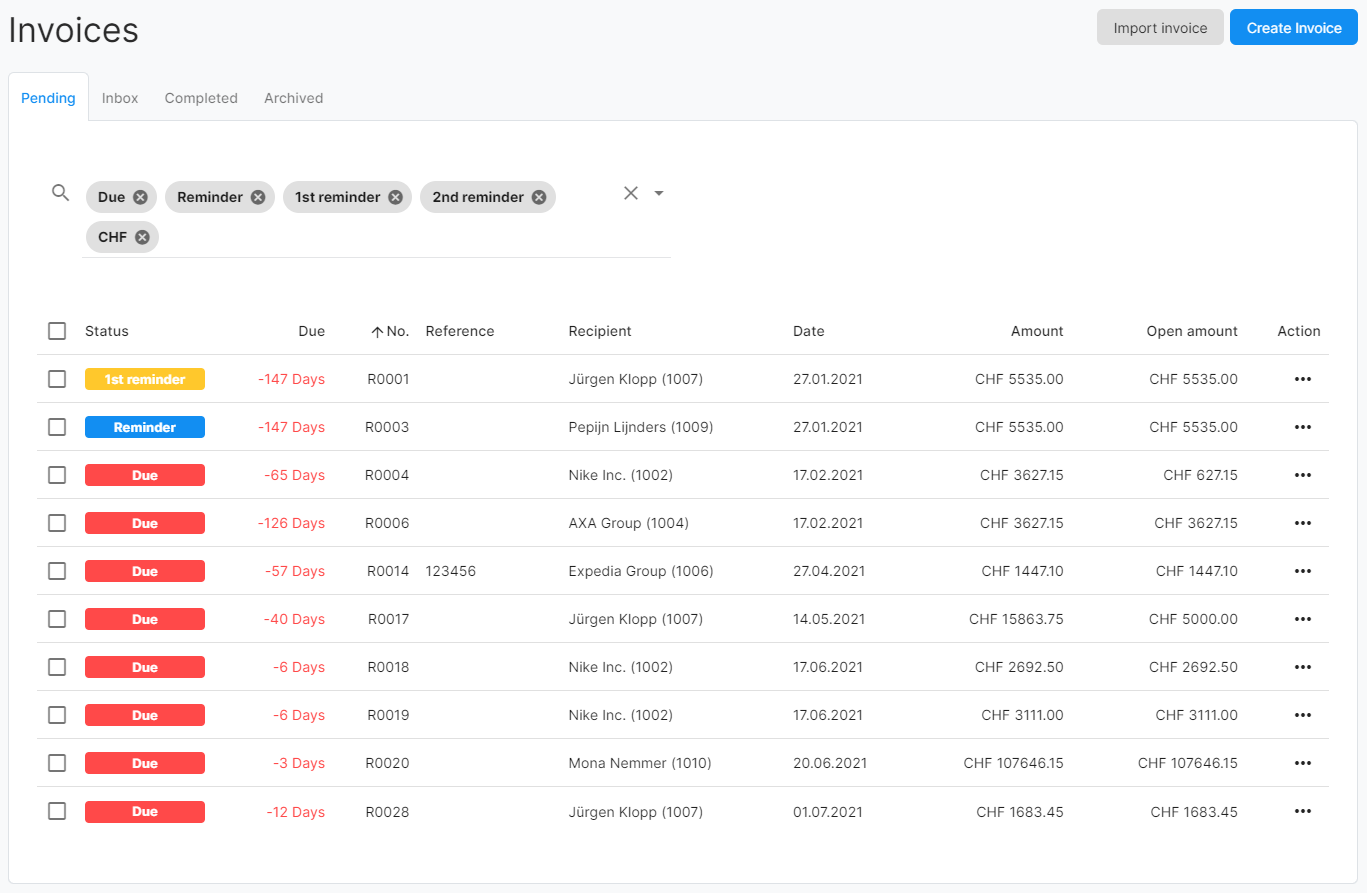 "Demo" Label
If the label "Demo" is displayed on a widget, it means that there is no relevant data in your account (yet) to display the appropriate information. In such cases, the widget will be displayed with demo data to give you a preview of the possibilities.