Requirements
It is assumed that you already have a SumUp card terminal and have already registered it.
If you do not have the required terminal, you can order one here.
Create connection
Navigate to Payment Systems in the Finance menu, click on "Add Payment System" and start the connection via the button "Connect SumUp". Log in with your SumUp login and confirm in the next step that payments may be viewed and information may be opened. Our partner Deep Cloud AG provides the corresponding interface service. After approval, the process is completed and your 21.AbaNinja account is now connected to SumUp.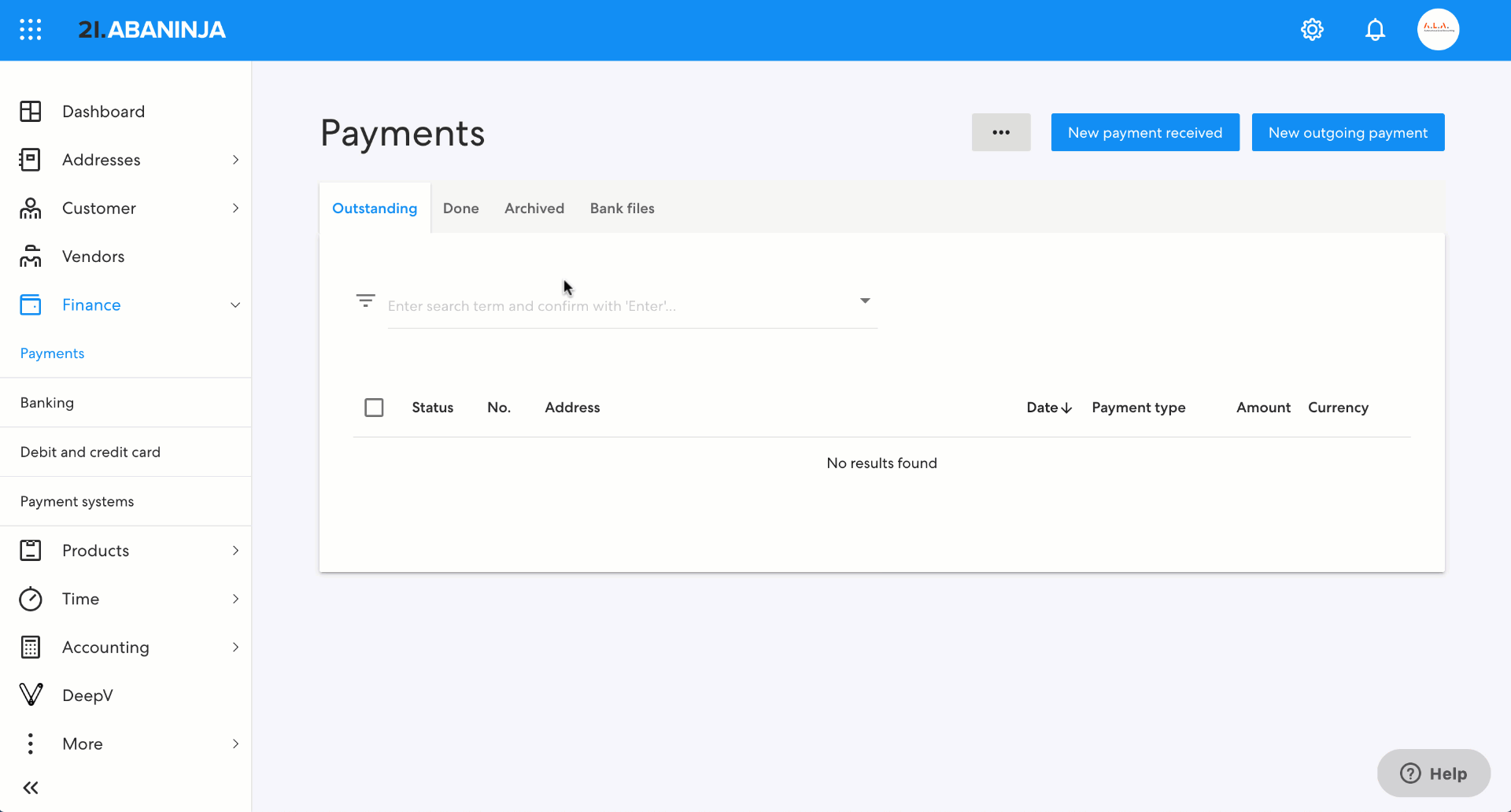 Other articles
Overview: Which functions does a connection to the mobile card terminal SumUp offer?
How can customers pay invoices via SumUp by card?