You can find this function on the dashboard of the Swiss21 portal under the heading " Additional modules" of AbaSalary. Simply select the "AbaSalary User" module. The additional module costs CHF 5 per month and will be charged to the credit card on file. You can invite up to 4 users.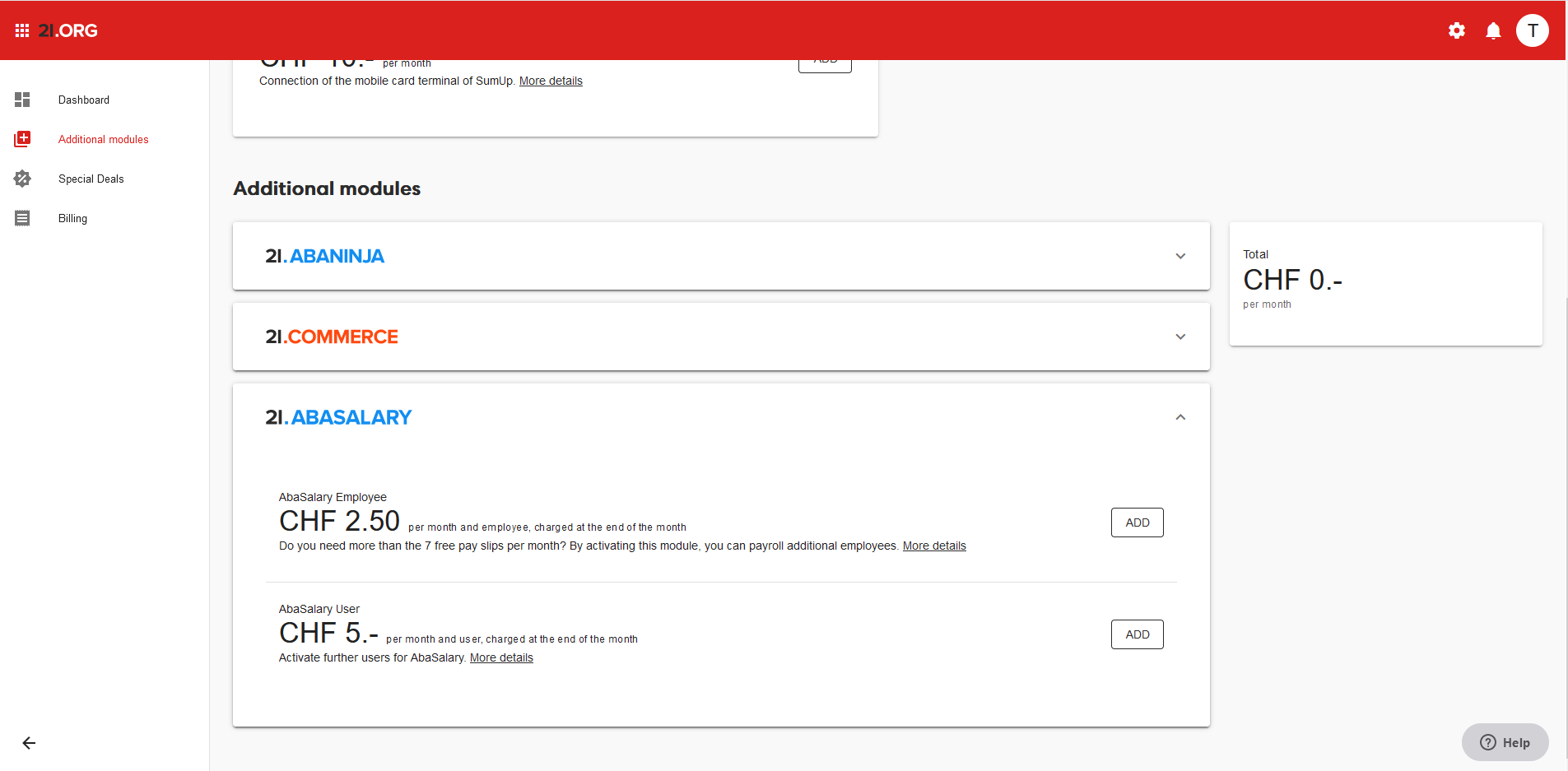 After you have added the module, go to the company settings at the top right and select "User administration". On the right hand side you will find the section "Invite new user". From there, fill in the fields as required to add new users in this way.

Then select the AbaSalary application to share with this new user. By clicking on "Send invitation", this person will receive an email and will then be able to access your AbaSalary account. The invited person will also need an account on Swiss21.org. As a user, they will then only have access to AbaSalary.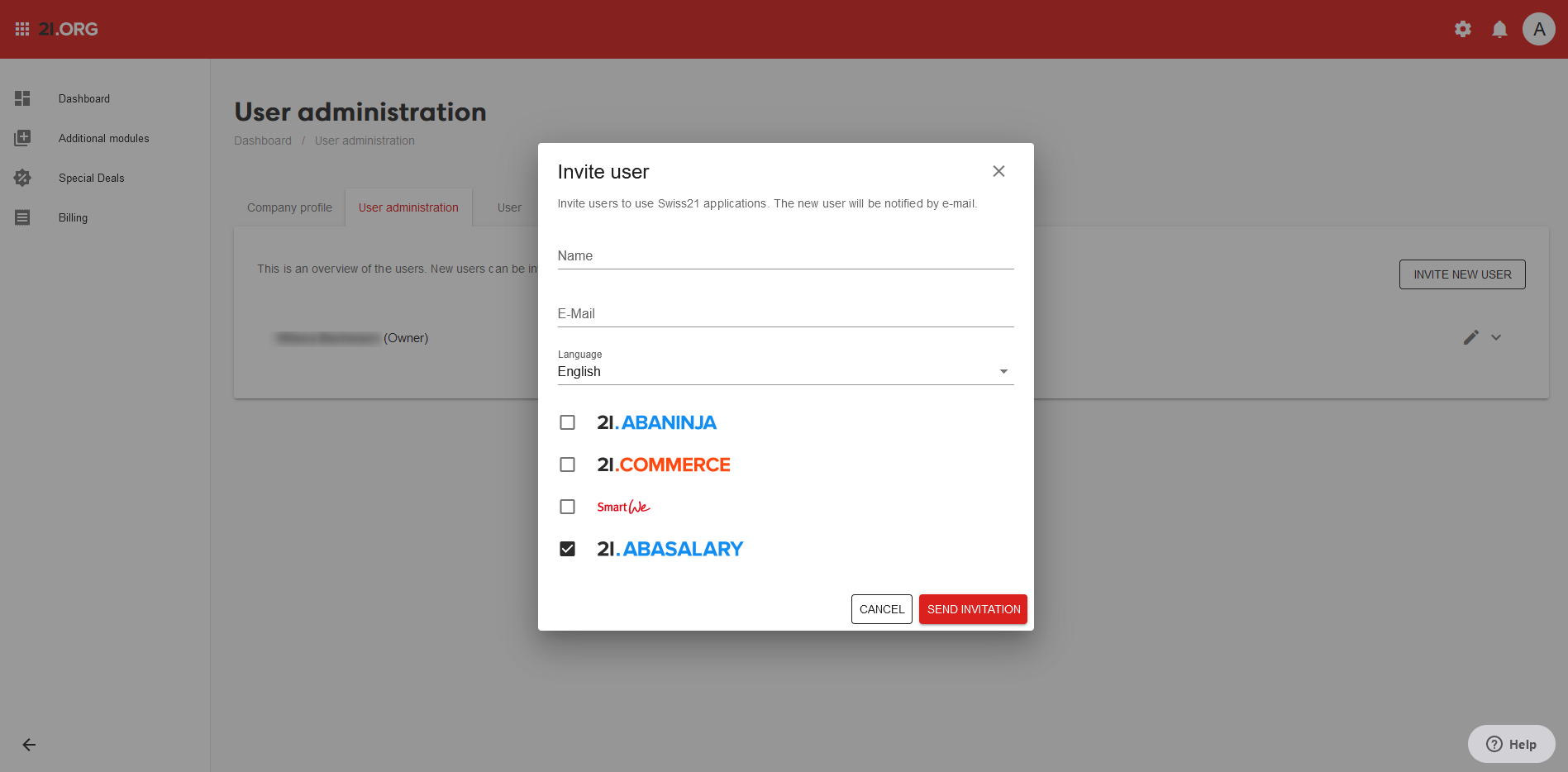 To withdraw access from this user, you must go back to the company settings and select "User administration". Click on the guest's pencil and the "Edit User" window will open. Click on "Remove" at the bottom left to withdraw your guest's access to AbaSalary. They will be notified by e-mail.