You can invite your fiduciary or other persons to all Swiss21 applications.
Is your payroll accounting managed by your fiduciary? Here we explain how you can invite them to your 21.AbaSalary application.
You will find the corresponding function on your dashboard in the Swiss21 portal at the top right under the "+ ADD USER" button.
Then choose between the "ADMIN" or "EMPLOYEE" option and select the 21.AbaSalary application.
.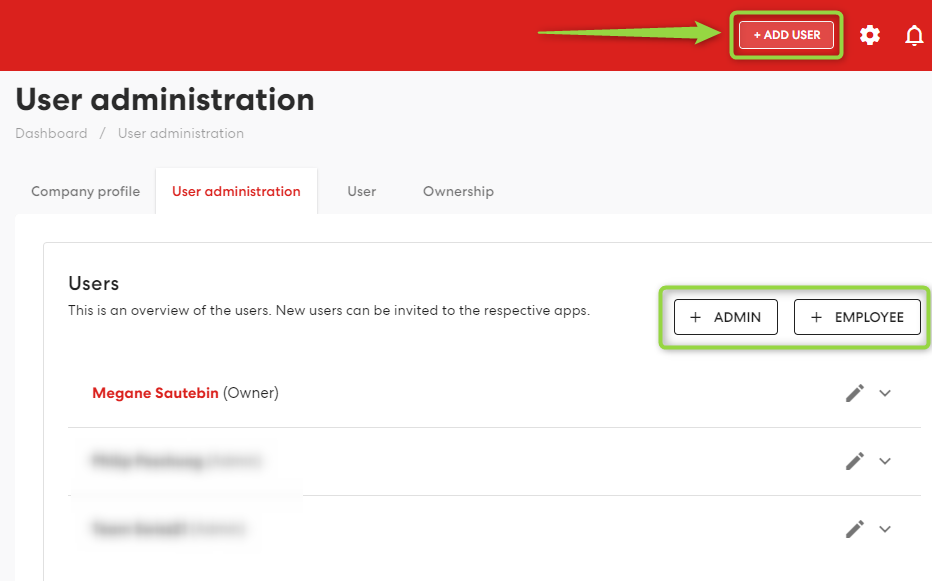 The user "ADMIN" has full access to the 21.AbaNinja application. If you do not want this, we recommend that you select the "EMPLOYEE" option.
Please note that a fee of CHF 5 per month will be charged for each additional user. This amount must be paid by credit card, which must be registered under "Accounting".
Further information on our price list can be found under the following link: