The dashboard shows you a brief overview of your company's current situation.
The dashboard is customisable, and you can also format it for better viewing on your tablet or mobile phone.


You can then choose to add elements to your dashboard to personalise it according to your preferences. You can also move blocks of information around, or even delete them if some are not important to you.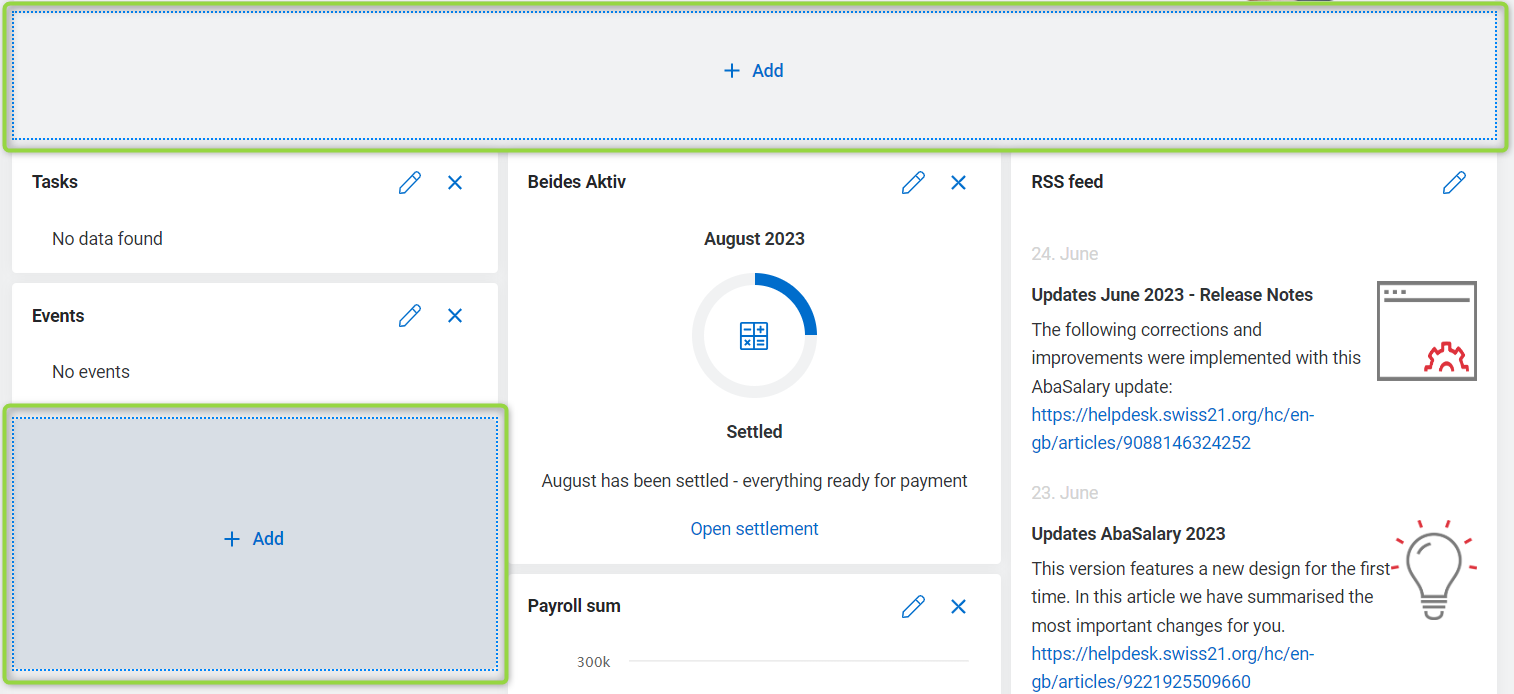 If you want to change the photo on the banner, you can click on the "pen" icon to edit and choose your own image, photo, ...
If you don't want to change anything, the original dashboard will look like this:
"Tasks" and "Events" section (left):
Information about an error message, the next birthday of one of your employees, the direct link to the Helpdesk, or the announcement of the next update can be displayed here.
"Settlement" and "Payroll sum" section (centre):
Displays the current status of the statement (month and stage) with a direct link to access it. The payroll development for the whole year is also displayed here. By selecting a month, you can view details of your employees' salaries.
"RSS feed" section (right):
Display announcements of forthcoming updates as well as new features and Release Notes with a direct link to our helpdesk. We invite you to take a look at our news articles and subscribe to keep up to date with the latest changes/improvements. Future system maintenance is also announced here.