The dashboard gives you a brief overview of the current situation of your payroll.
"Pending" section (left):
Information about an error message, the upcoming birthday of one of your employees, the direct link to the helpdesk or the announcement of the next update can be displayed here.
"Payroll" section (centre):
Display of the current status of the payroll with its direct link.
"Employees" section (right):
Display of the most recently edited employees. You also have the direct access link to all your employees. In addition, you can select an employee and you will be taken to their master data sheet.
Payroll development (below):
This shows the development of the total wages for the whole year. Select a month and you can see the details of your employees' wages.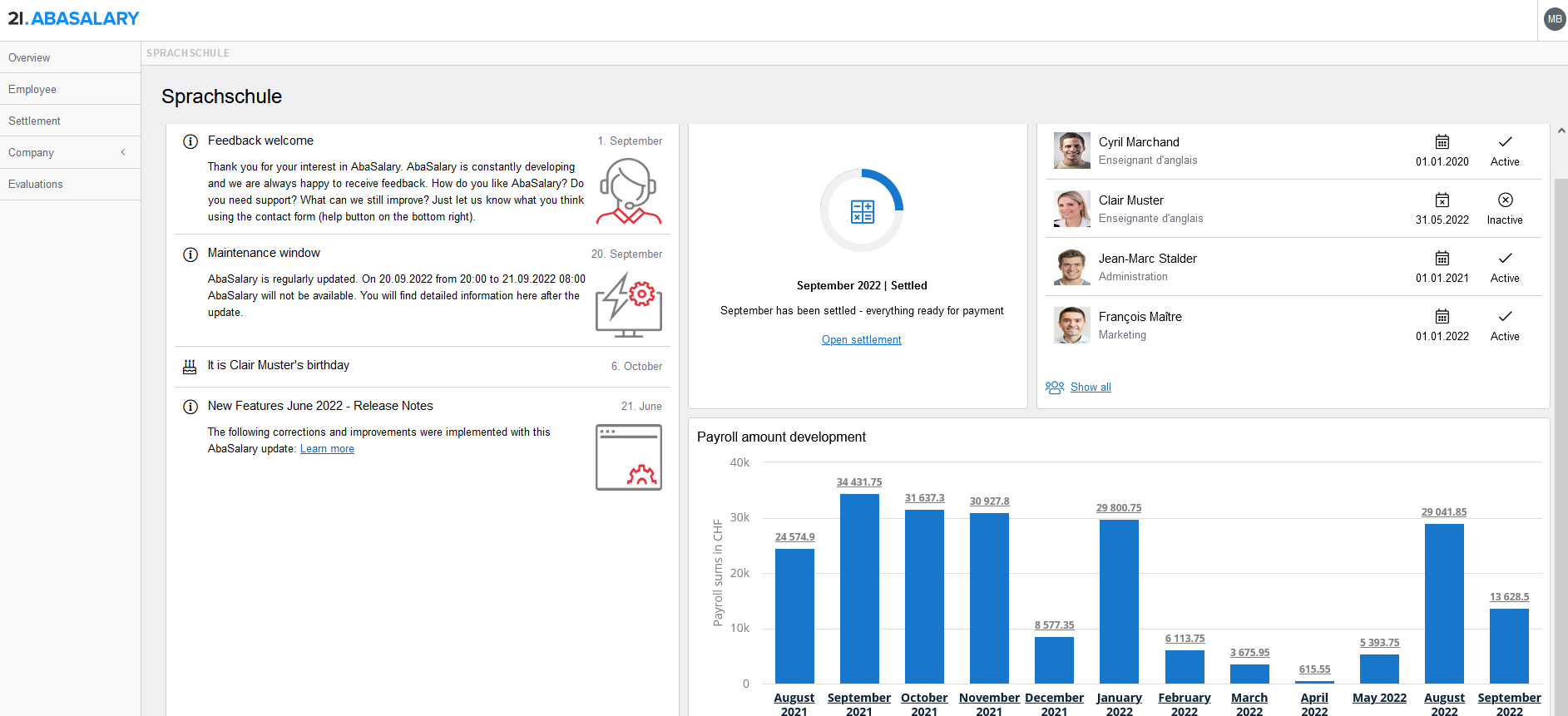 On the far left you have the different application areas that allow you to work in the software.
Click on the "Help" button at the very bottom right to contact the Swiss21.org team, who will be happy to help you with any questions or problems you may have.

At the top right, where your account initials are, where you can see the email address used for the account, you will find a direct link to our Swiss21 Helpdesk via the "Help" button. Your internal number is under "Information" in case support needs it.
In addition, you can change the language of the AbaSalary app or log out.