The booking of AbaSalary to the financial accounting really depends on your needs...
Do you use our AbaNinja accounting and would like the automatic connection?
Booking in AbaNinja (Standard)
Are your payroll-related entries transmitted to your fiduciary?
Booking in a file (Format XML)
Are you a small business and handle your bookings manually?
No booking
To set this up, simply select the desired booking setting under "Company / Company settings / Financial accounting booking".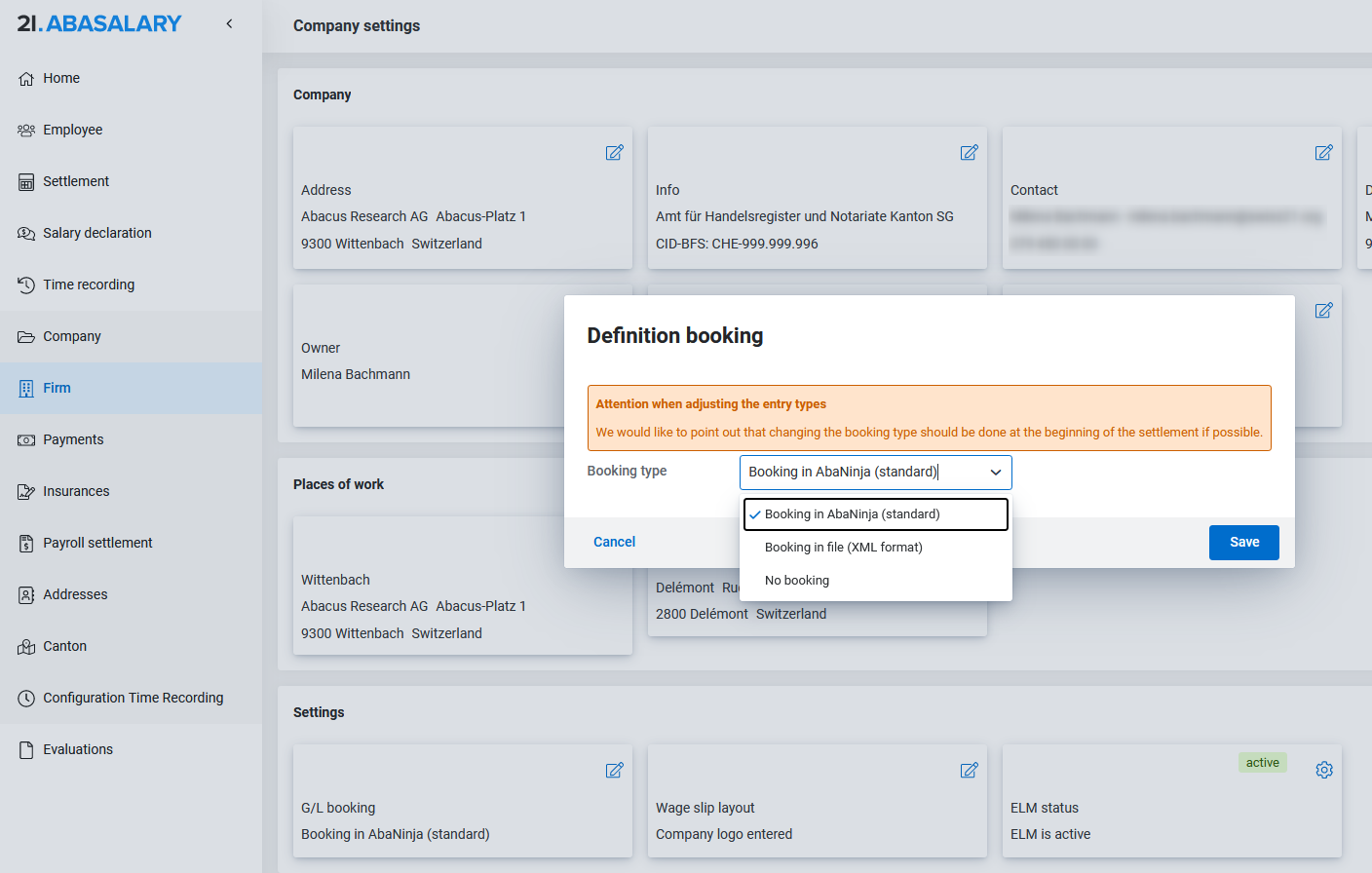 It is possible that you will change the booking during the course of the year. In order for this to be processed correctly, it is essential that you change this setting after you have assigned the status "Definitive" to your wage slips.