You may send offers, invoices or credit notes in foreign currencies to your customers. Currencies from over 100 countries are at your disposal.
Prerequisite
In order to send customer documents in foreign currencies, the desired currency must be specified in the address under General.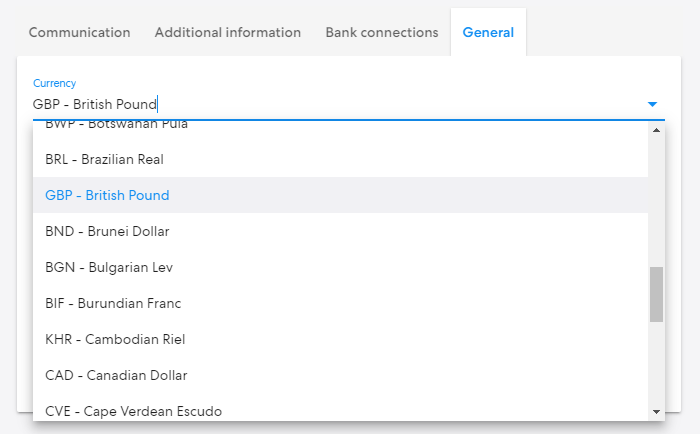 Creating a document
If you create a new document with the corresponding address, the currency of the document is automatically set to the stored currency.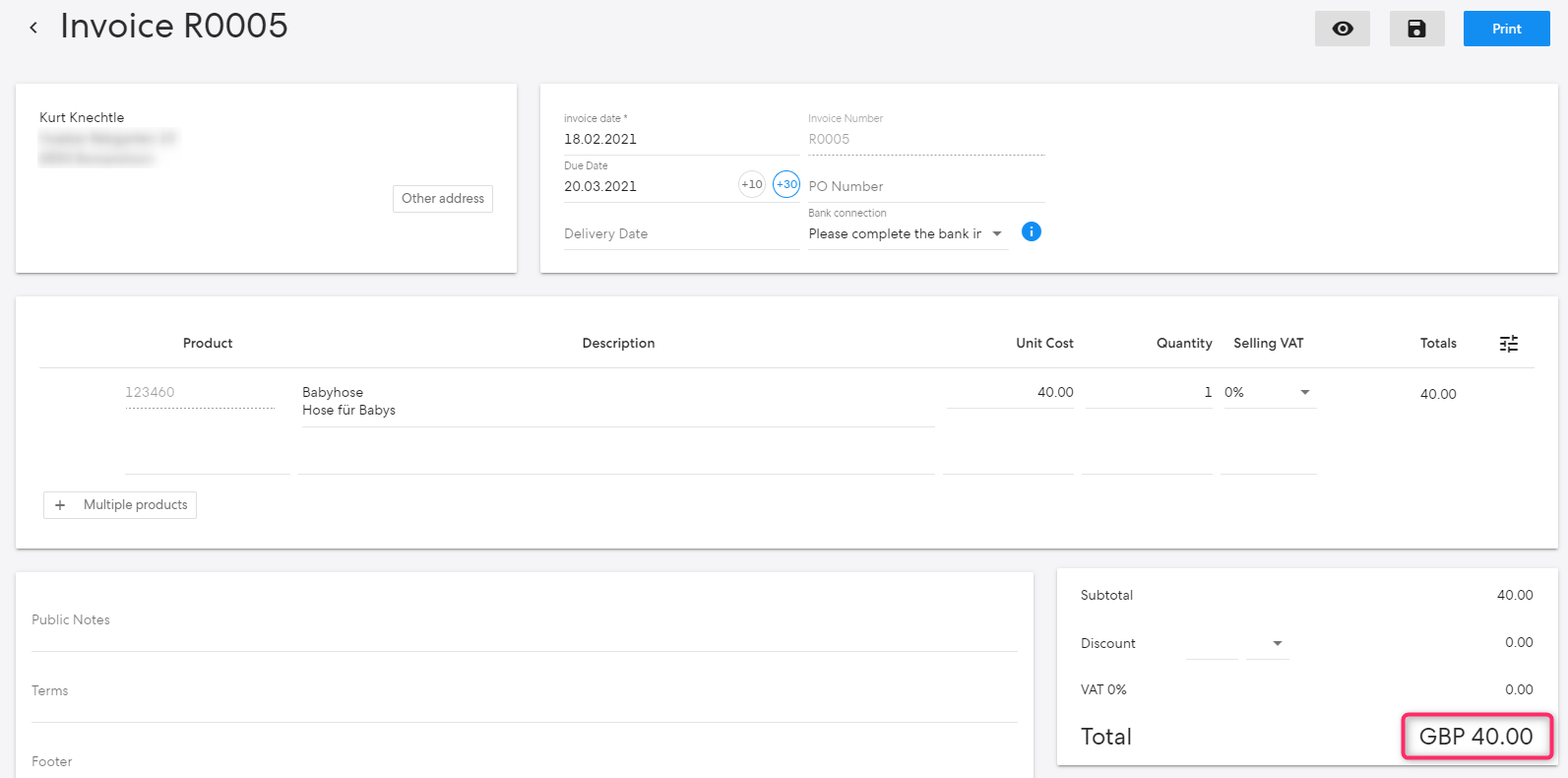 However, please note that the product prices must be converted manually in each case. The prices of the registered products are always in the currency of the account (see Settings > Company > Localisation) and the foreign currency rates are only used in the bookkeeping.
Important:
In order for the amount to be booked in the accounting in the corresponding foreign currency, you need a corresponding exchange rate. Otherwise, the amount is booked in the currency of the account.
Once an invoice has been created for an address, the currency of that address can no longer be changed. If you invoice a customer in different currencies, you must create an address for each currency.
You can find more information on foreign currency rates here:
How do you create a manual or automatic entry in a foreign currency?