At the end of June 2020, the QR invoice was introduced in Switzerland, replacing the red and orange payment slip. In AbaNinja, suppliers can easily import and pay invoices with a QR payment part.
Prerequisite
There are no prerequisites for importing and paying QR invoices. You can import, release and pay supplier invoices with a QR payment part in AbaNinja as usual.
The payment information is automatically read out and transferred accordingly for a payment order.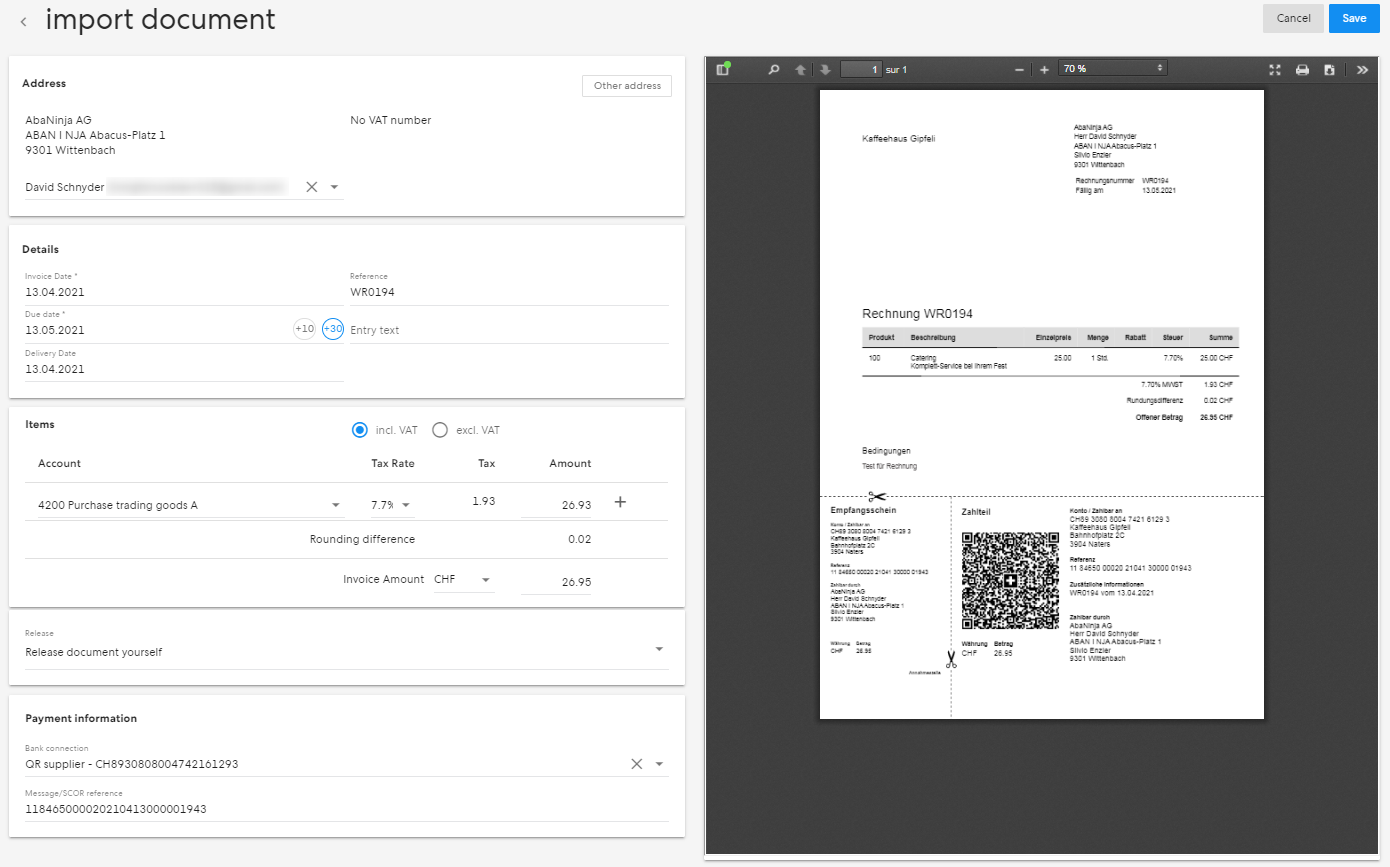 Abuse prevention
In addition to the opportunities of the QR invoice, there are also new dangers. For example, it is possible that the data in the QR code differs from the data on the readable payment part. This means that potential fraudsters can enter a different amount, a false account or a different recipient.
For this reason, a verification mechanism has been integrated into AbaNinja, which compares the data of the QR code with the data on the payment part and displays a notice in case of discrepancies.
The responsibility for the execution and correctness of the payment orders remains with the user, as we can only check possible discrepancies approximately and cannot detect them with certainty in every case. However, the notification message is intended to provide an additional level of security and control.