To check the value of customer (debtors) and supplier (creditors) invoices, the Advanced Accounting module provides you with a detailed open item list, which is based directly on figures from the accounting system.
This functionality is part of the additional module "Advanced Accounting", which you can purchase via the Swiss21 portal.
The open items list consists of all open items as of the key date. The key date can be freely selected. Both the debtors (customer invoices) and the creditors (supplier invoices) are displayed.
Customers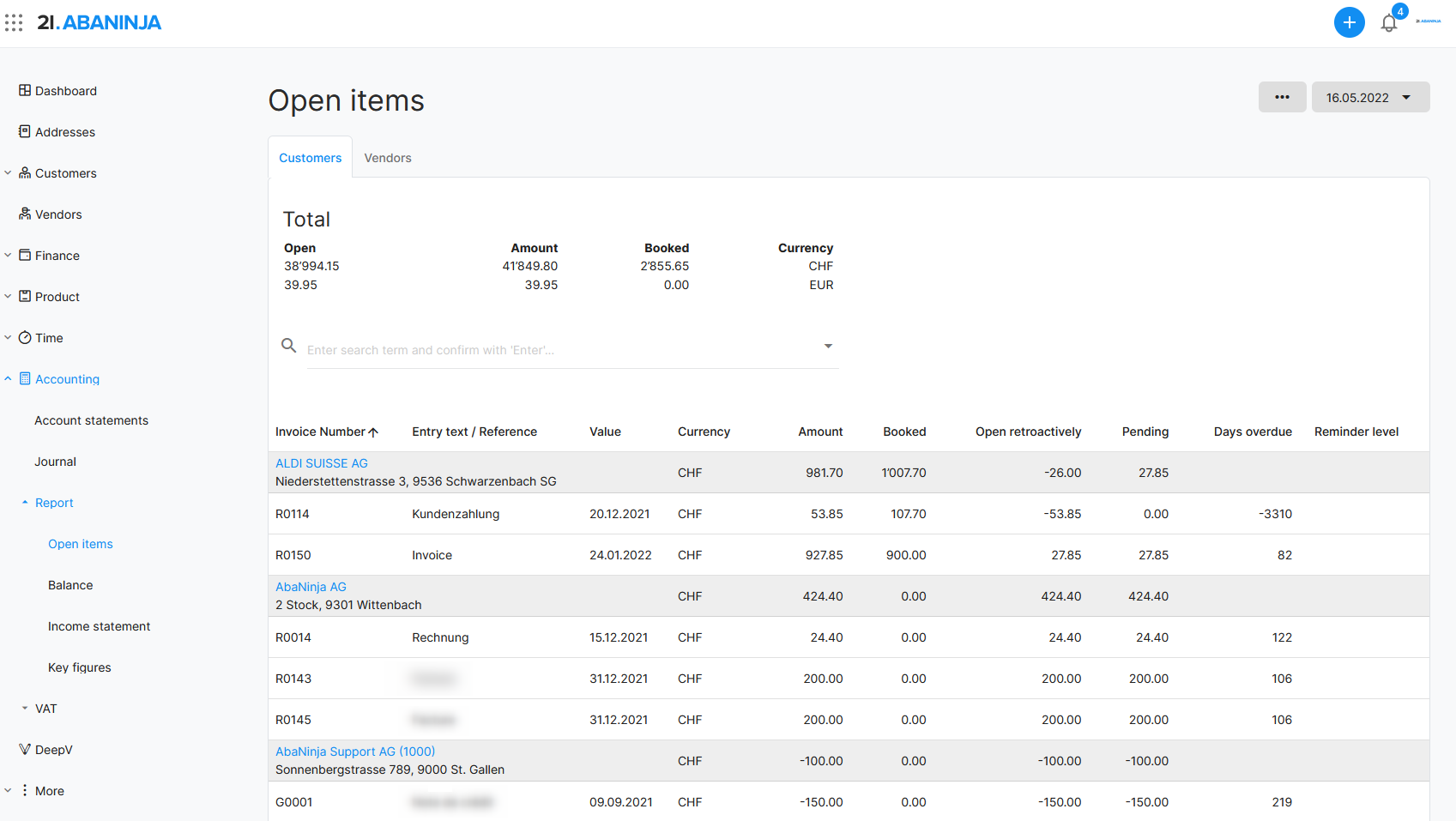 Suppliers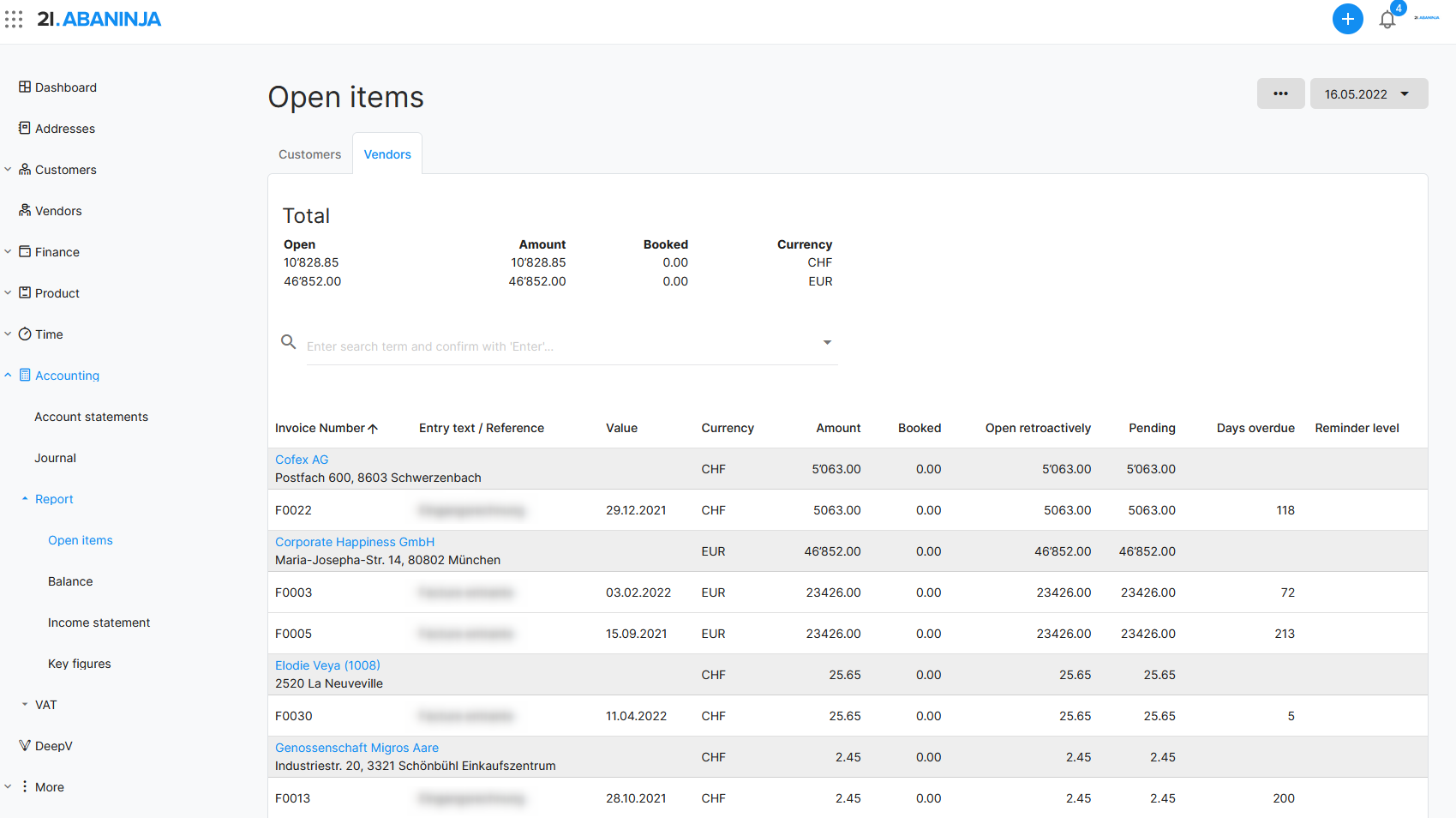 Excluded are:
Manual entries
Opening entries
Provisional balance carried forward