The option for AbaNet (E-Bill) is automatically integrated from a paid Swiss21 subscription (Basic and higher).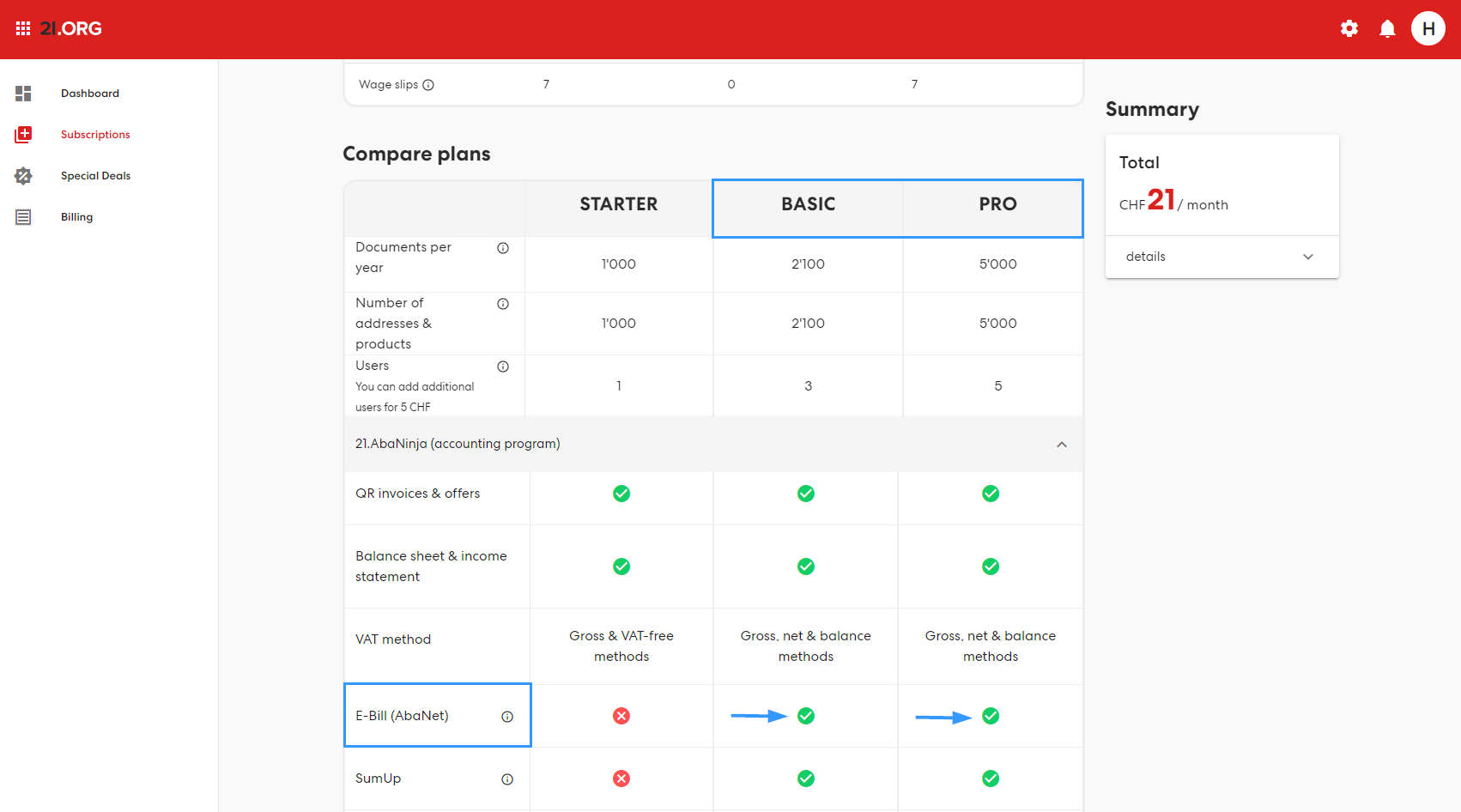 In order to be able to use AbaNet in connection with AbaNinja, this function must still be effectively activated in the AbaNinja settings.
Under Settings > Subscription and Additional Modules you will find the additional module AbaNet, which is activated by clicking on Enable.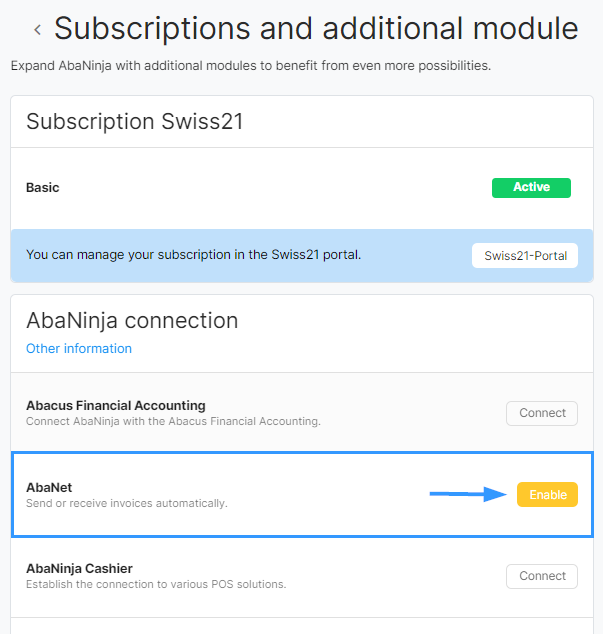 To complete the activation, the General Terms and Conditions must be accepted and confirmed with Connect.
An e-mail will then be sent confirming that e-business access has been opened for your company. This e-mail is for information purposes only and does not require any further action.
This completes the activation process and the additional functionalities are now available.
Next steps: