This tutorial will show you step by step how to activate the AbaNet add-on module in the Swiss21 portal.
Swiss21 Portal: Billing
In order to be able to purchase additional modules in the Swiss21 portal, you must register a credit card under the menu item "Billing".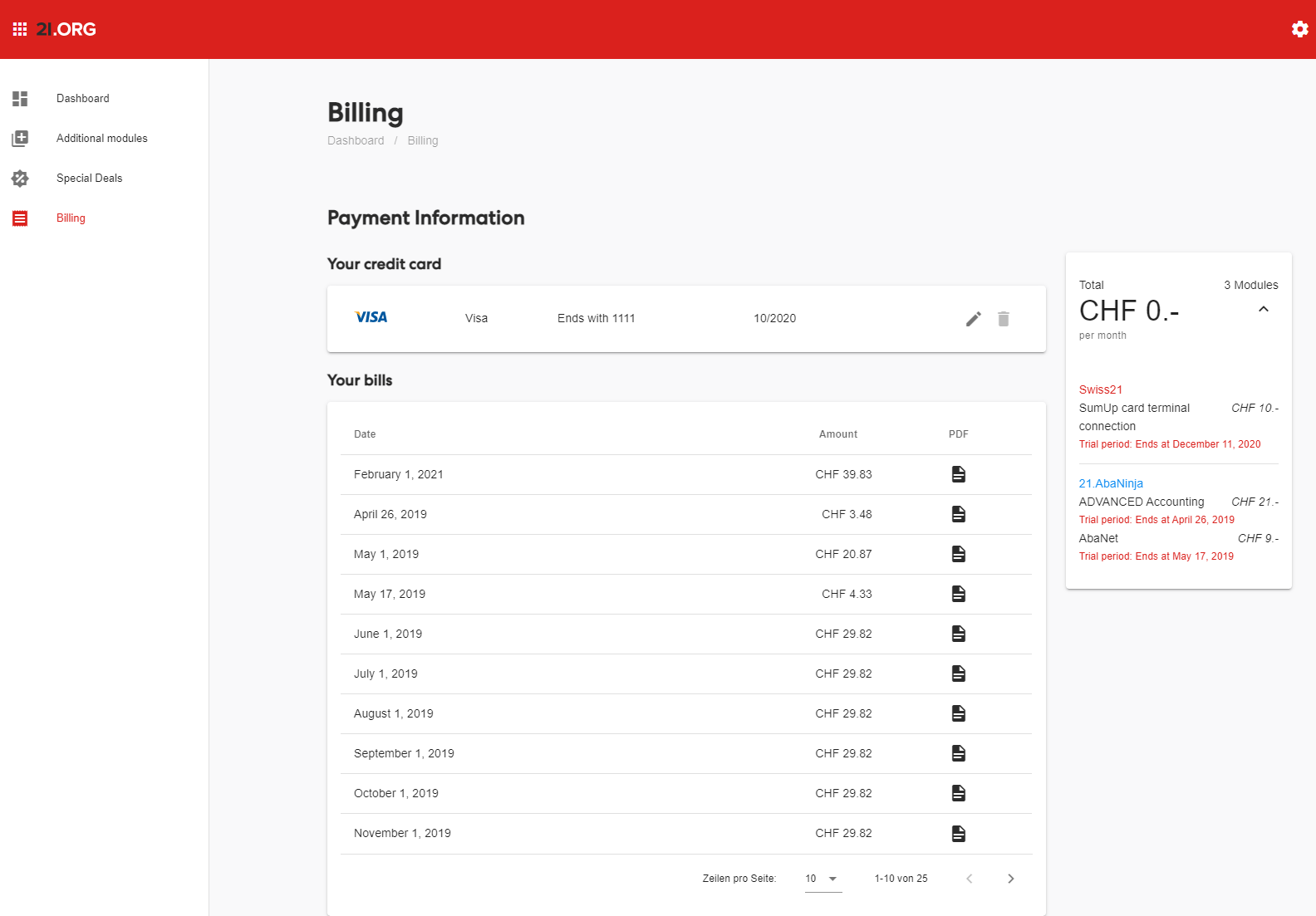 Swiss21 Portal: select add-on module
You can then subscribe to AbaNet under the menu item Additional modules.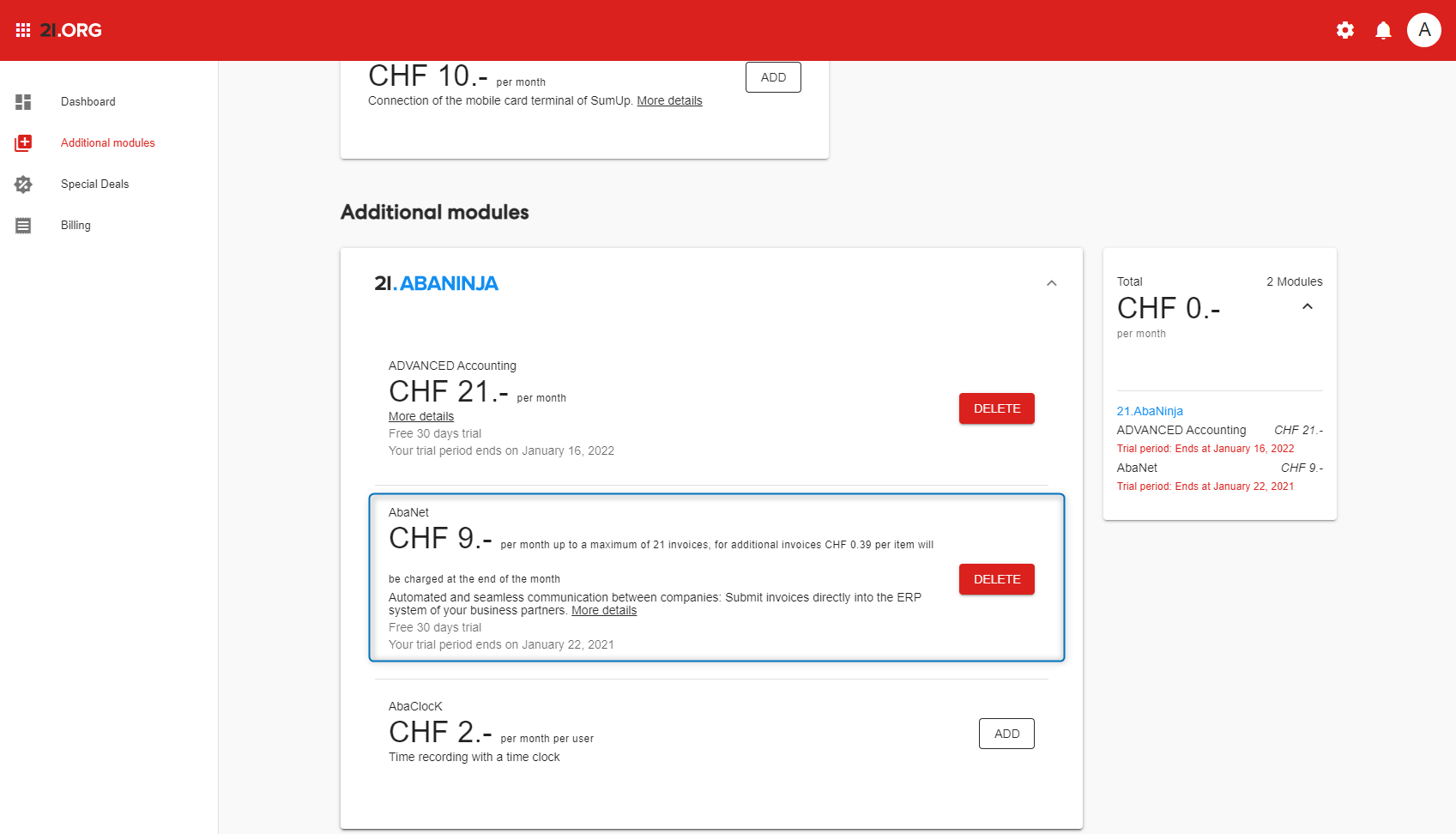 To complete the connection, you must now switch to the AbaNinja app to activate AbaNet in the AbaNinja settings.
21.AbaNinja: complete AbaNet installation
Under Settings > Subscription and Additional Modules you will find the AbaNet service set to "Activate".
Please select Activate here. To complete the activation, you must accept the General Terms and Conditions and confirm with Connect.
You will then receive an e-mail confirming that e-business access has been opened for your company. This e-mail is for reference only and does not require any further action.
This completes the activation process and the additional functionalities are available to you.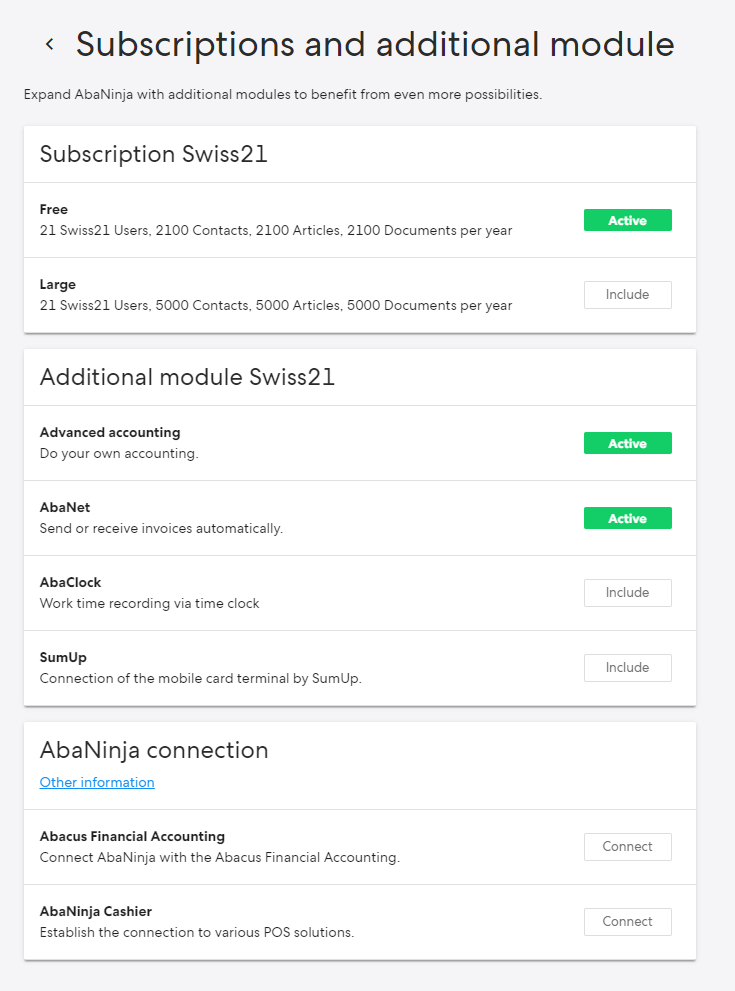 Next steps: