If the owner of an account leaves the company or the association or passes on their position to someone else, you can also change the owner of the account in the Swiss21 portal. This means that the Swiss21 account will then run via the correct e-mail address. Here's how this works:
If you do not want to transfer all ownership rights of the Swiss21 account to a third party, but only want to change the login e-mail address, please proceed according to the following article: How can I change my mail address for access to Swiss21.org?
You - or the current owner of the account - can first log in to Swiss21 and go to the portal settings. There you select the tab "Ownership".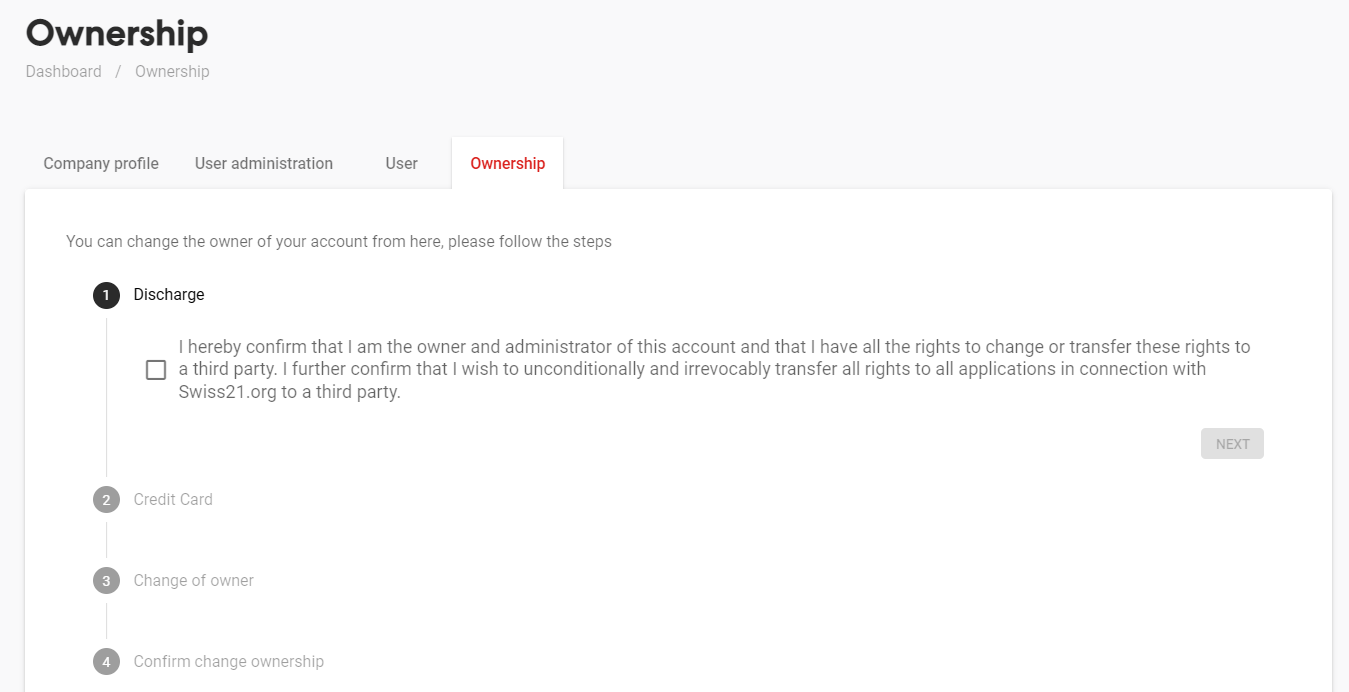 The first step is to confirm that you are the owner and administrator of the account and that you have all rights to change or transfer these rights to a third party. Furthermore, you confirm that you wish to unconditionally and irrevocably transfer all rights to all applications related to Swiss21.org to a third party.
Under step two, you have the option of adding new credit card information if this also changes along with the owner. Otherwise, you can also skip this step.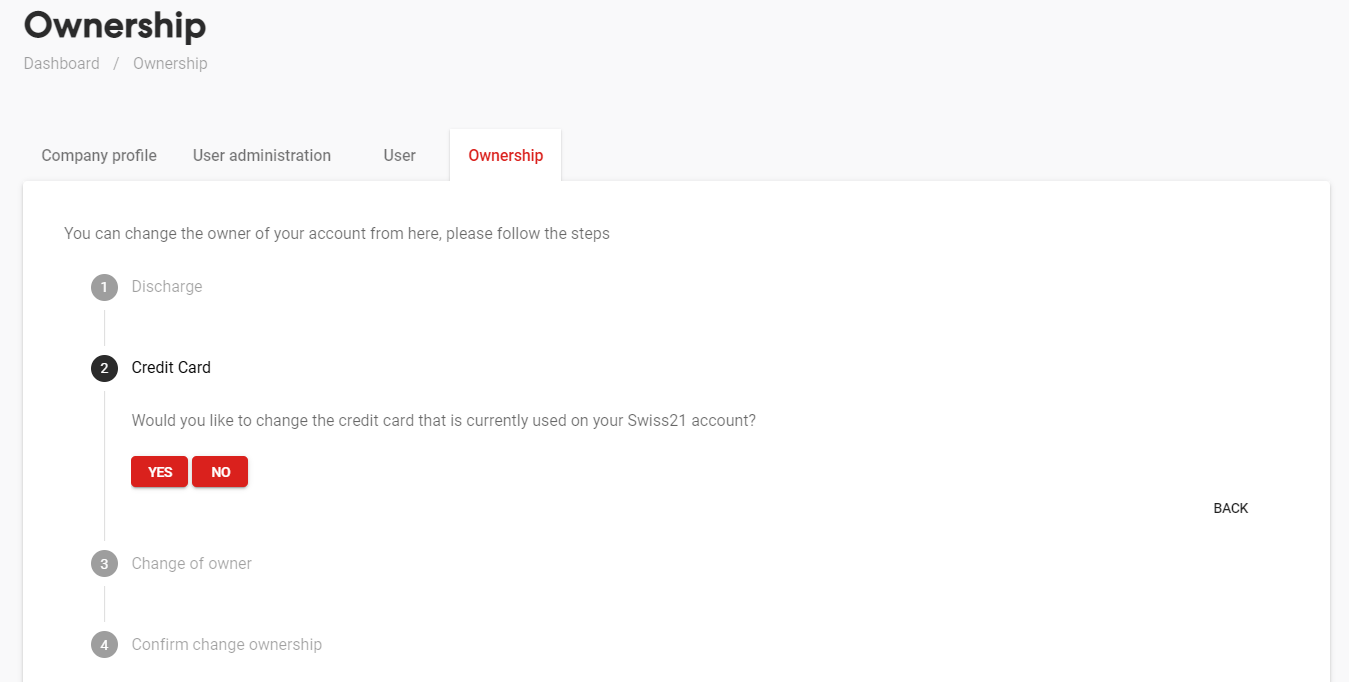 The third step involves adding the new owner's email address. This must be confirmed by entering it twice.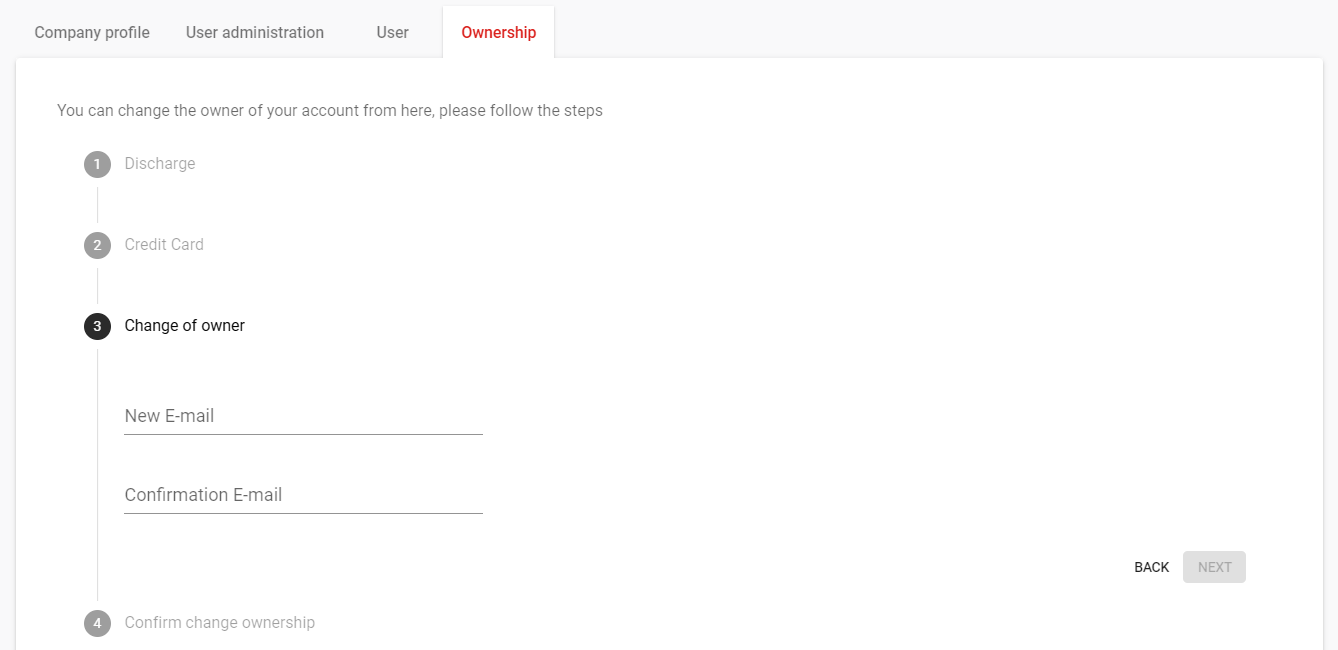 Please note that the person entered here must not already be the owner of another account. Otherwise you will not be able to make the change!
In the last step, you - or the current owner of the account - must confirm the change. To do this, enter the current owner's e-mail address and confirm with the "Send code" button. An e-mail with a code will now be sent to the specified e-mail address. You then enter this code in the following line.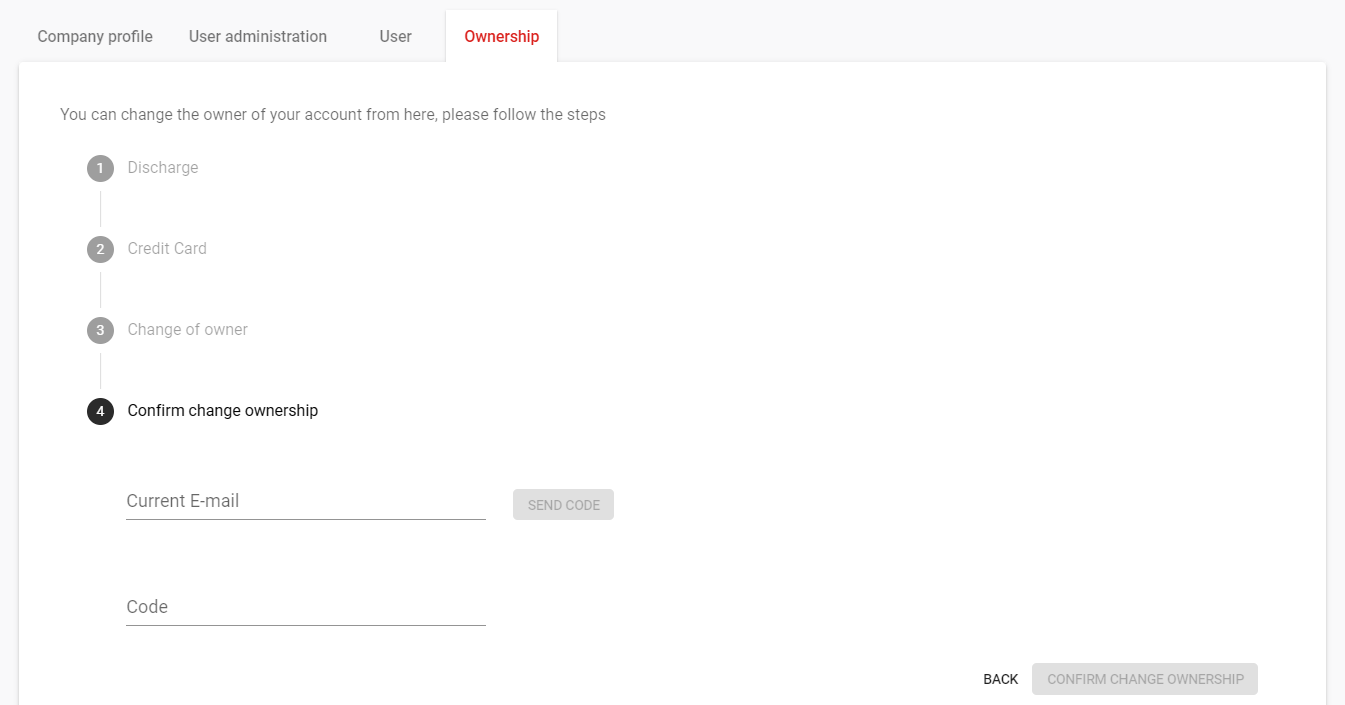 Click on the button "Confirm change of ownership" to complete the procedure. For the time being, please log out of the Swiss21 portal. The account is now in the name of the new owner.
The "old" owner will receive an e-mail confirming the change of ownership. This person can no longer log in to the account. The now "new" owner is also notified by e-mail that the full ownership rights to the account have been transferred to him. These take effect from the next login.