You can evaluate the working times of your employees as follows:
In AbaNinja, go to the menu item Time recording > Employees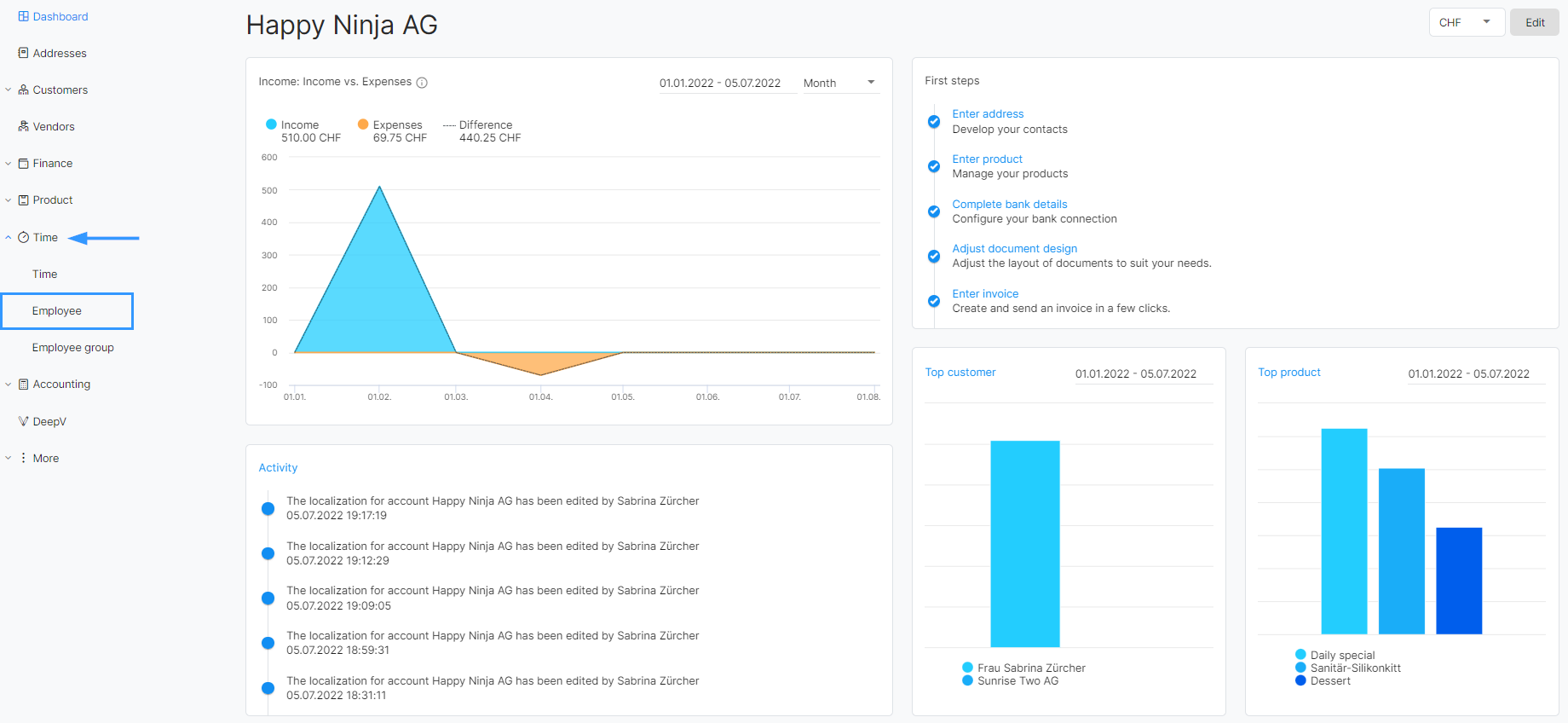 Select the desired employee and click on the corresponding entry.

Under Evaluations & Reports you will now find all important information under the tabs In & Out, Work, Absences, Holidays, Total and Short-time work.
If you have stored the target times when creating the employee, their overtime or absence hours are visible.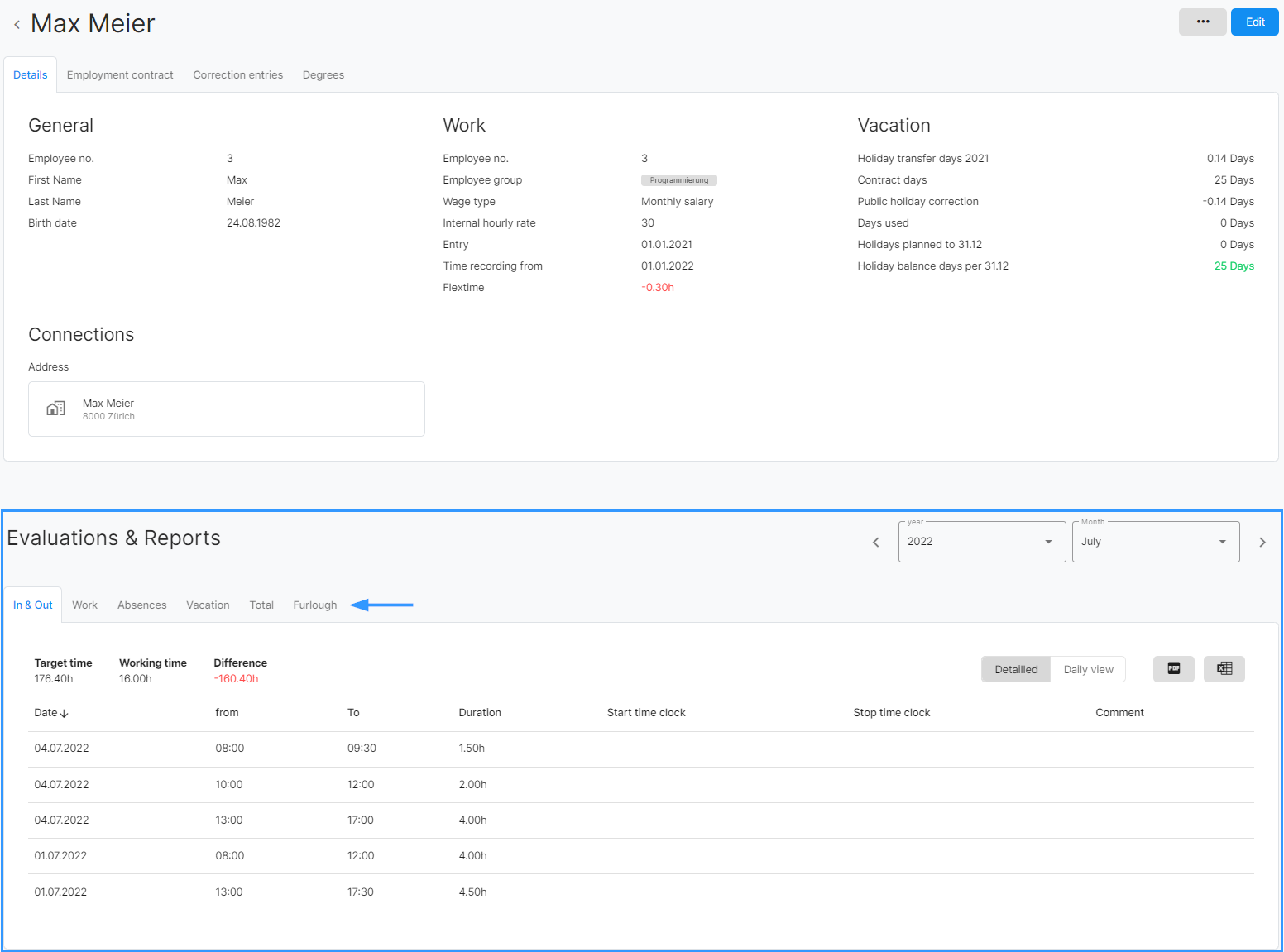 The evaluations can be printed per tab. With the activation of a paid subscription or Abacus Financial Accounting, it is also possible to output the data as PDF or download it as Excel (XLS).