The registration of new employees requires the existence of employee groups. Therefore, a group with the name Standard is already automatically available for selection. This can be saved on employees if you do not want to work explicitly with employee groups.
However, if you want to work with your own groups, you should create them here before entering the employees. (-> SZU: Link ersetzen)
Create employee
You create employees under the menu item Time recording > Employees > Record employees.

Now fill in the mandatory fields, which are marked with *.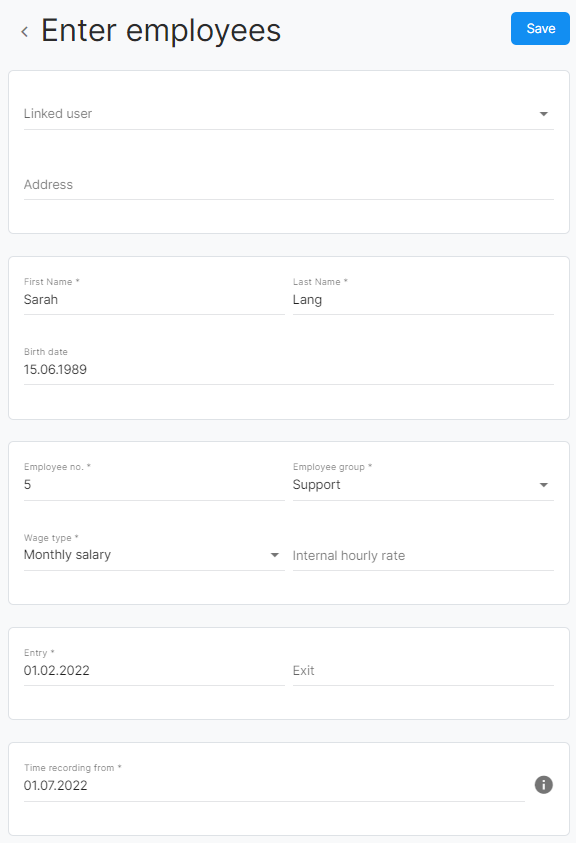 Enter the employment contract with the working time model and the working days right at the beginning. The advantage of this is that the working times of the employees can also be evaluated. Finally, click on Save.