Various evaluations can be displayed and output for each employee.
To do this, click on the relevant employee in Time recording < Employees to open their overview.
In the lower area you will find the section Evaluations & Reports with the tabs In & Out, Work, Absences, Holidays, Total and Short-time work.
If the target times were stored when creating the employees, the overtime and absence hours are visible.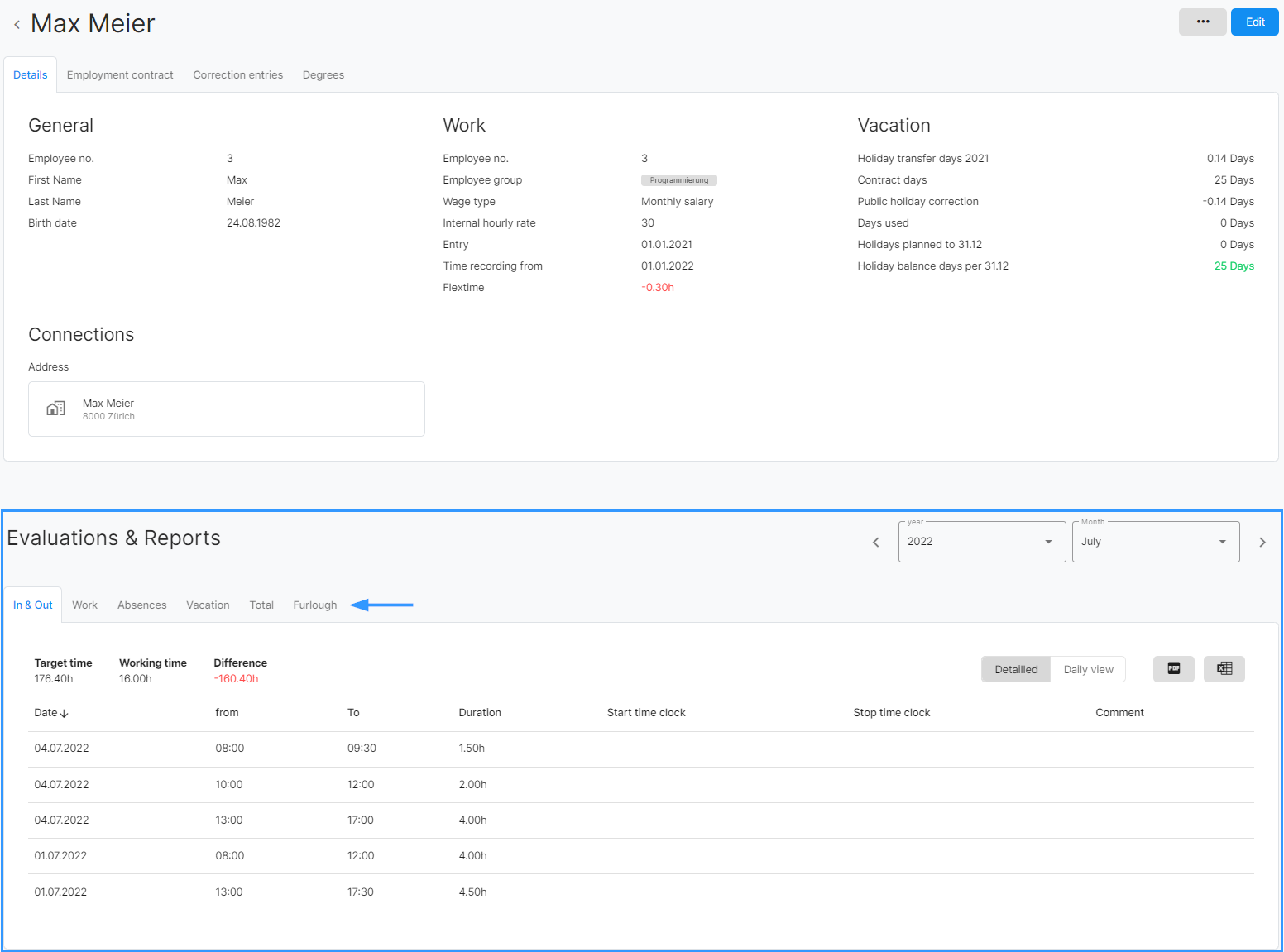 The evaluations can be printed per tab. With a paid subscription or an active Abacus Financial Accounting (AMID), it is also possible to output the data as PDF or download it as Excel (XLS).