What is an e-balance sheet?
Credit institutions and similar service providers often require a balance sheet in addition to data about your company. A so-called e-balance sheet can, under certain conditions, be downloaded from the Balance Sheet page in AbaNinja Accounting.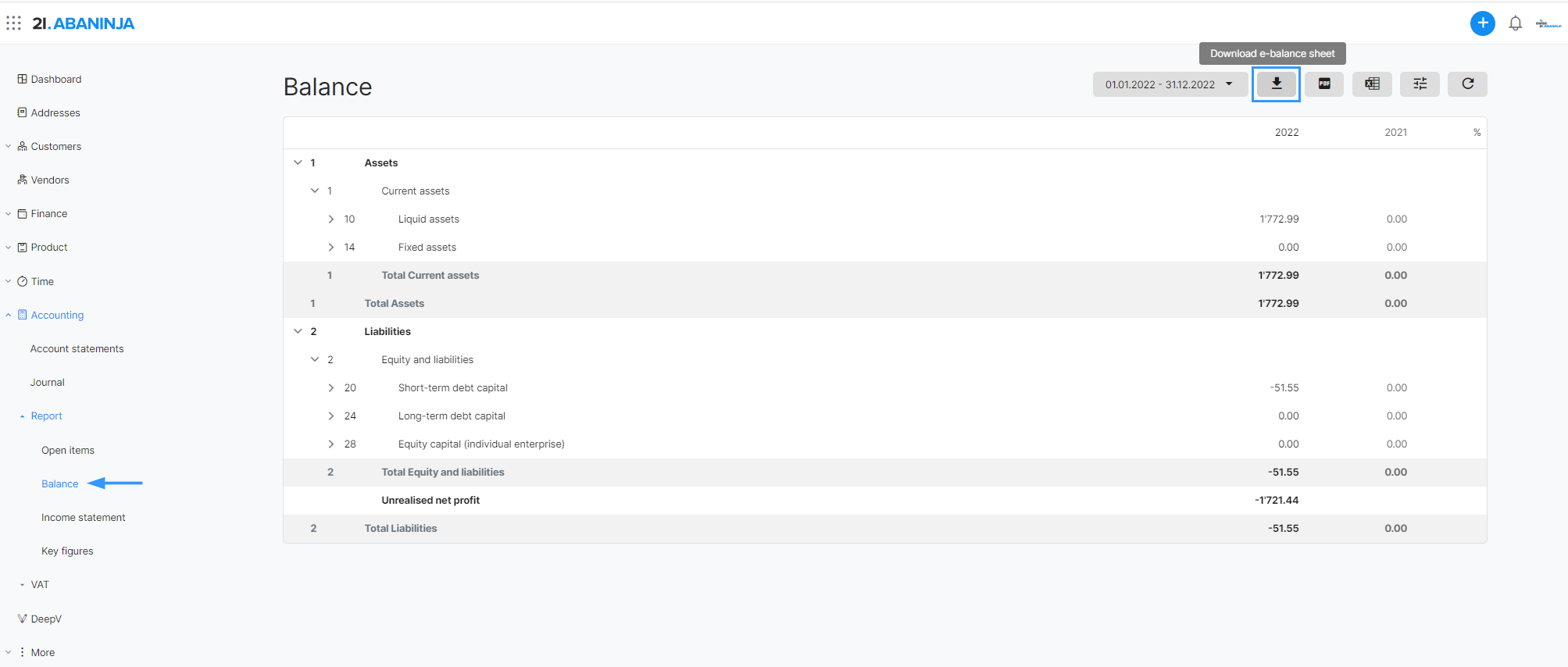 If the download is started, the data is prepared accordingly and a PDF will be generated from it.
In addition, an XML file known as XBRL format is added to the PDF as an attachment, which can also be processed automatically by the credit institution.
What are the reqiorements?
In order for an e-balance sheet to be generated, the following requirements must be met:
Active add-on module Advanced Accounting




VAT no. and/or UID must be provided
Industry (Branch) must be provided
-> Settings< Company data< Additional information
This information is processed centrally in your Swiss21 company profile




The assets and liabilities must be balanced