We do not currently support any CLAs, so we are in a professionally neutral application. This means we do not have any salary or contribution components associated with your CLA. However, we have incorporated "Occupational Contributions" to meet the needs of our clients.
This means that you may need the "Occupational Contributions" components for the employee contribution and "Employer Occupational Contributions" for the employer contribution. These components can be found under "Employees - Payroll Data - Compensation / Deductions" :
You can enter both the number and the rate. You can also modify the basic text of the payroll type, select the frequency and consequently add it according to your deductions.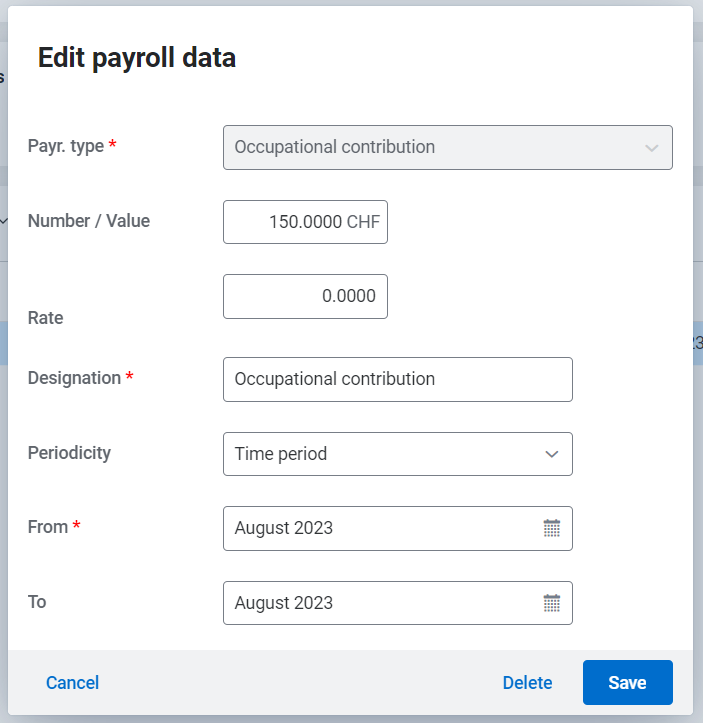 Our developers are currently working on this project. We are going to create a compliance module for the catering sector (Gastro/GAV). We cannot give a precise date, but we invite you to subscribe to our catalogue of newsletters so that you can be notified as soon as this module is available.

In the coming years, we will also be creating a module for the construction sector.