With the update on 07. July 2021, corrections and improvements have been implemented in the following areas:
Summary
General
Dashboard
Addresses
Customers
8. Offsetting of credit notes and invoices
9. Discounts and payment terms
10. Improvements recurring invoices
Finanzen
Summary
Video about improvements
General
1. New Design
The AbaNinja user interface now appears in a simpler design. This of course has no effect on the navigation and familiar functions - with just two exceptions (see points 2 and 3).
The new flat design meets the latest requirements in web development. The flat design is simple, fresh, avoids shading and, above all, conveys information quickly. This should make your daily work even more pleasant in the future.
Furthermore, from a technical point of view, the design offers more possibilities in the future to further improve user guidance and transparency for all users.
2. Link: Settings
The Settings menu item has been moved to the Profile menu in connection with the new design.

3. Quick-Start
The Quick-Start is now located in the menu bar and no longer on the dashboard.
This gives you the advantage of being able to access it from anywhere and to enter documents or payments more quickly without having to click through the navigation first.

4. Transparent add-on modules
AbaNinja can be expanded to include additional functions with fee-based add-on modules. Until now, these functions were only visible when subscribing to a corresponding additional module.
In future, all areas and functions will be visible in AbaNinja, accompanied by a note stating that this function can only be used if a corresponding additional module is subscribed to.
This will offer you more transparency and you will already get a first impression of what such an add-on function could look like.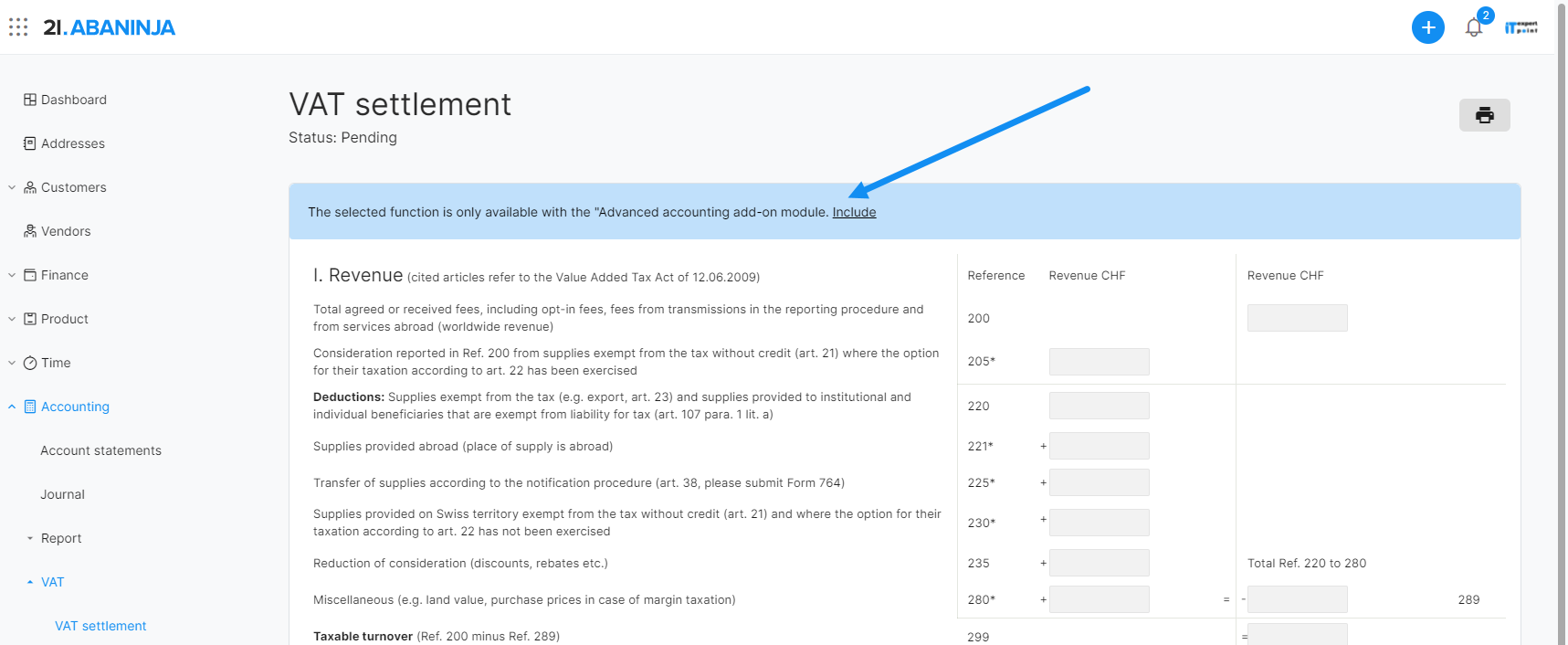 Dashboard
5. Personalize
You now have the option of designing the dashboard according to your preferences. This allows you to display the data that you really want to see when you enter your account.
The Edit button gives you the option of showing or hiding the individual widgets and arranging them as you like.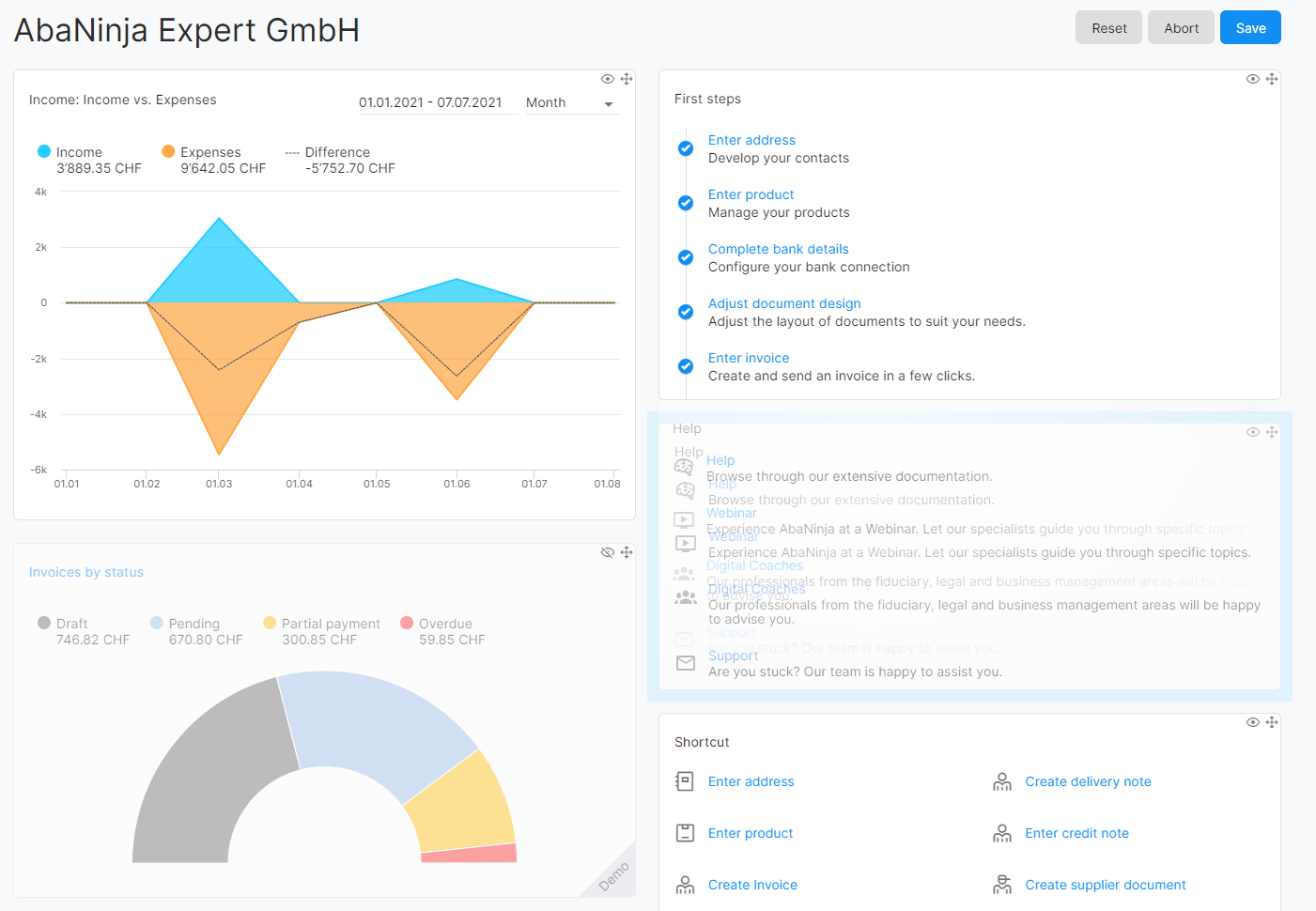 Other information: Can I customise or individualise my Dashboard?

6. New Widgets
In addition to the personalisation of the dashboard, the existing widgets have been improved and new ones added. For example, you can now get a graphical overview of your invoices by status or a help section that makes it easier to contact support or a digital coach.
The work on new widgets is in progress and more will be added with the next update.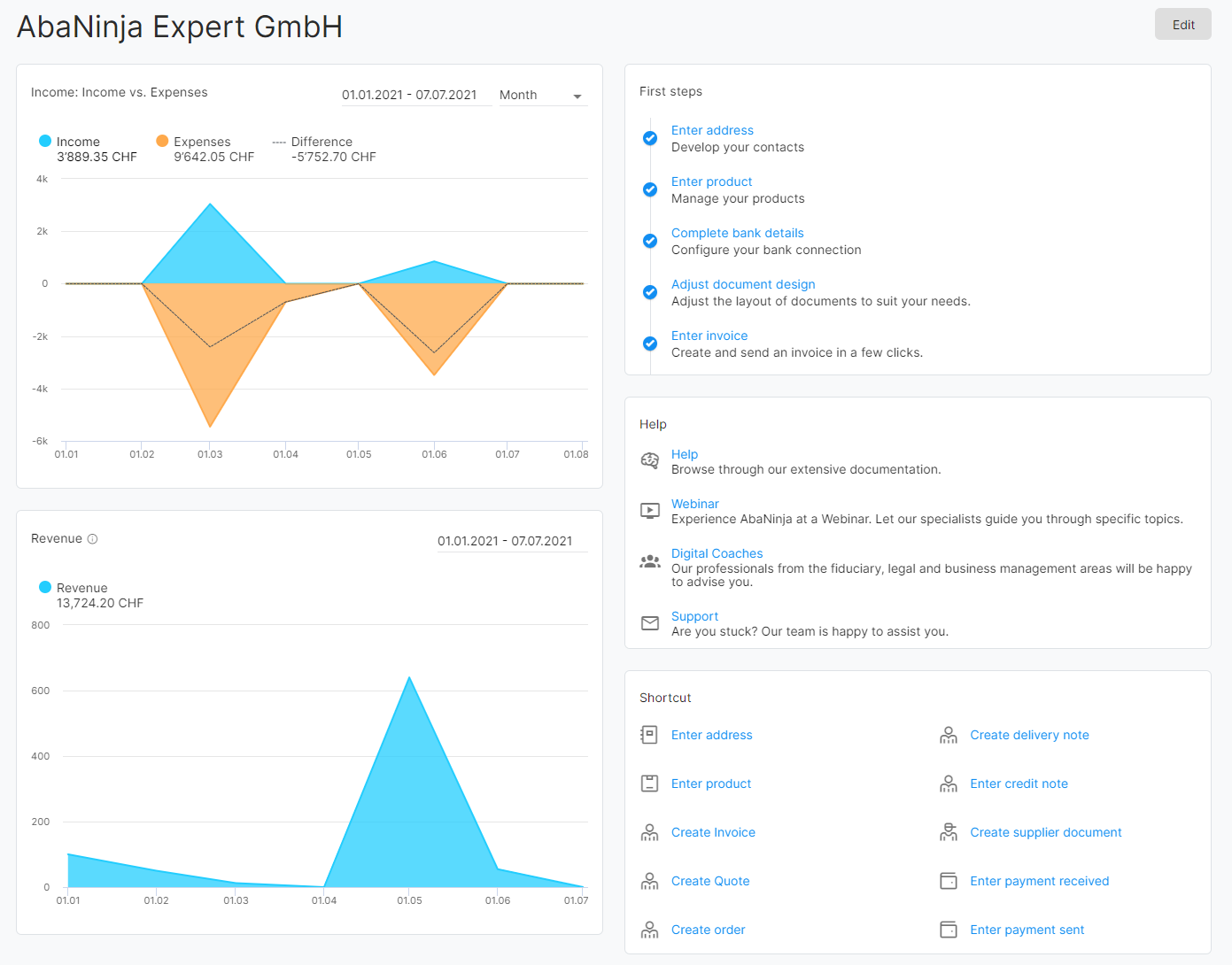 Other information: Can I customise or individualise my Dashboard?
Addresses
7. Numbering
You can now define an automated numbering for your addresses. These settings can be found under Settings > Master data > Addresses and work according to the same principle as you are used to from the offers or invoices.
This function is deactivated by default and can be activated if desired. When activated, the numbering refers to newly created addresses. Existing addresses remain as they are and would have to be adjusted manually.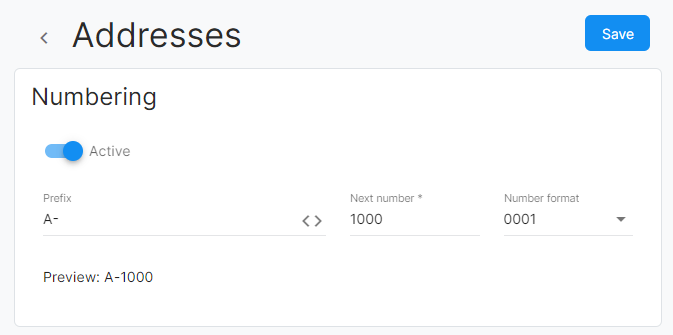 Customers
8. Offsetting of credit notes and invoices
A frequently requested function from our customers was that customer invoices could be offset against credit notes. This function has now been integrated into the detailed view of invoices.
The prerequisite for this function is that the invoice is not in draft status (e.g. sent, due, etc.) and that both the invoice and the credit note have the same address.
This offset is treated by the system as a payment and is also booked to an auxiliary account 9942. This is only for technical reasons for the correct calculation of the open items list.
The accounting is done automatically as usual and you do not have to do anything else.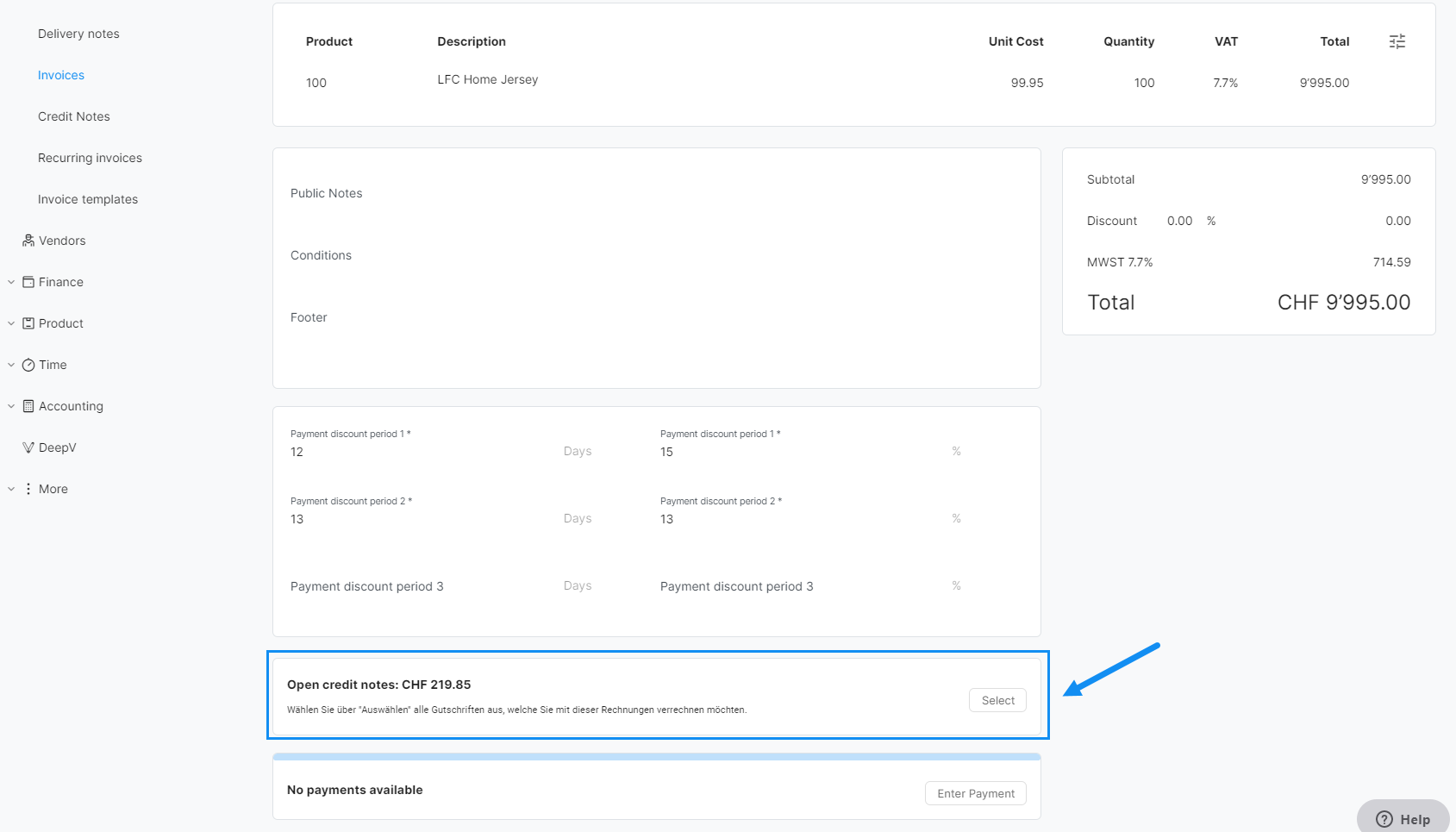 Other information: Offsetting of credit notes and invoices
9. Discounts and payment conditions
Under Settings > Customers > Invoices you can now define standard payment terms and up to three discount periods.
The payment terms can be overridden by the addresses or a manual entry on the invoice.
The cash discount periods can be manually overridden on the invoices and displayed accordingly in the documents (PDFs).
The consideration of the cash discount periods for payments will be implemented at a later date.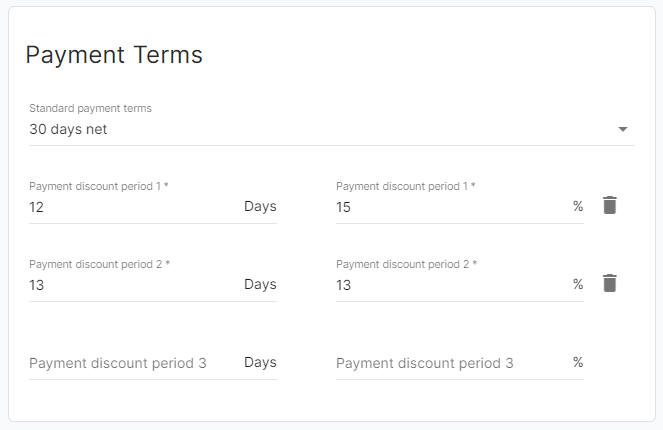 10. Improvements recurring invoices
The scheduling of recurring invoices has been improved and in the future the next dispatch date will be visible in the entry screen.
In addition, all invoices that have been sent for the corresponding recurring invoice are now listed in a history.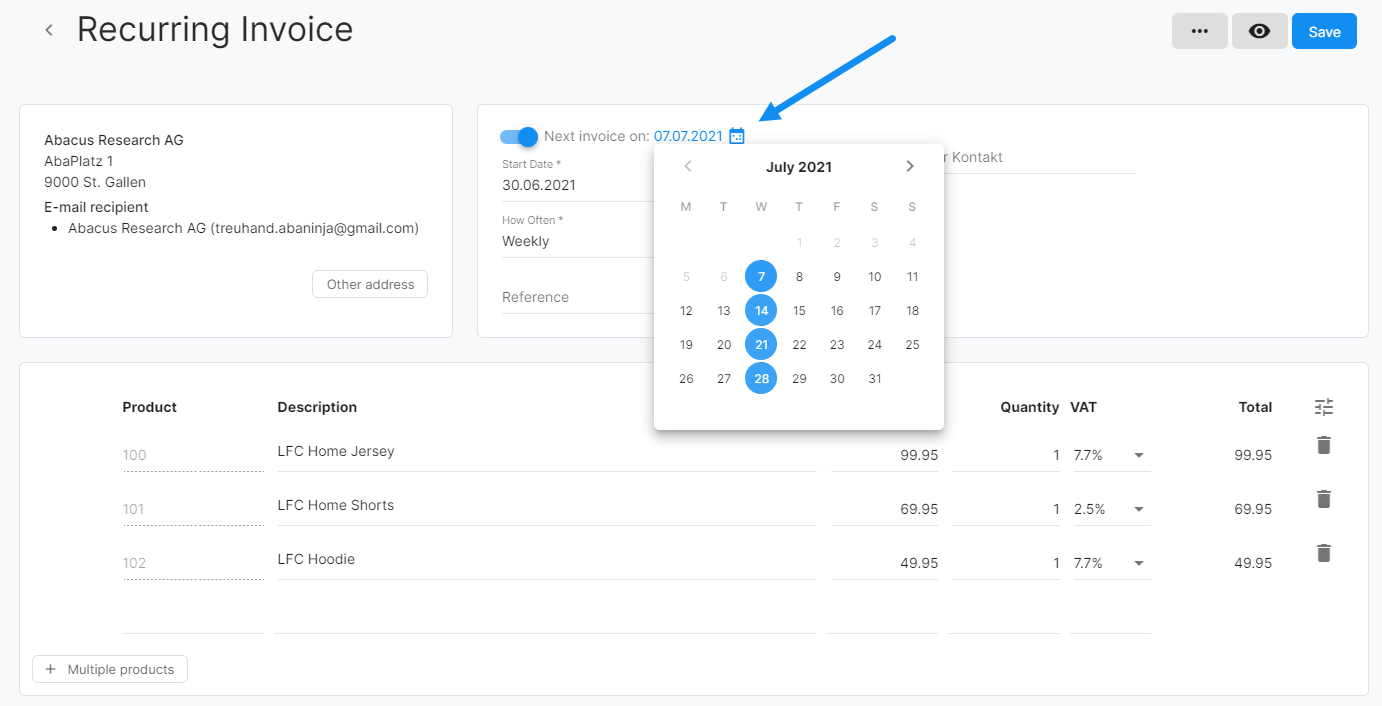 Other information: How do I create a recurring invoice?
Finances
11. Restore cancelled payments
It is now possible to restore and reuse cancelled payments. A restored payment is assigned the status To be processed and can be assigned to an open document as usual.