Service types
The service types can be called up and edited either directly via Time recording < ... < Service types or via Settings < Time recording < Service types.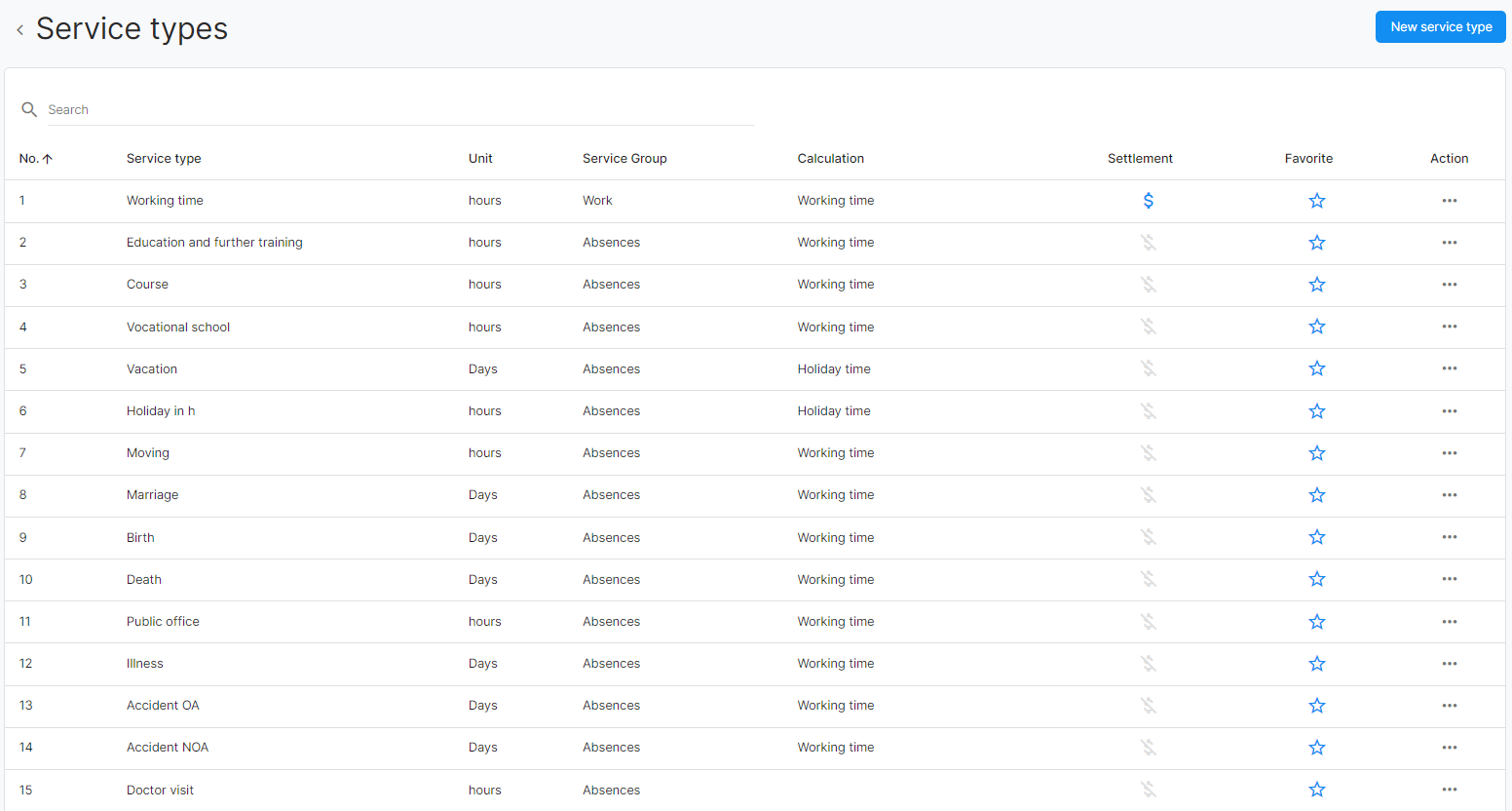 The New service type button can be used to create new individual service types. Existing service types can be opened for editing by clicking on the corresponding line.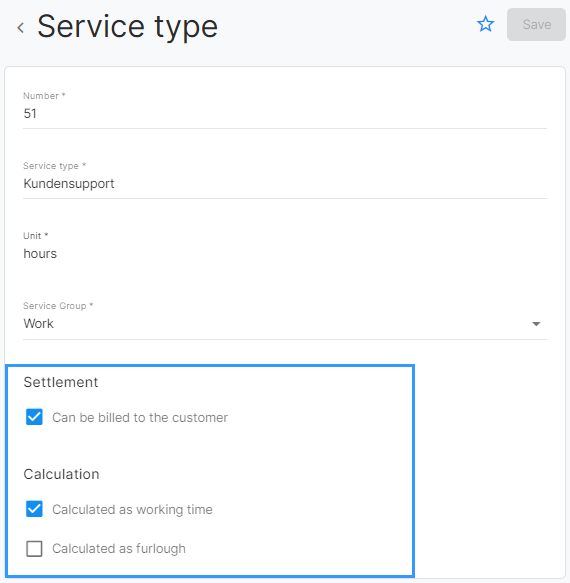 When entering or editing service types, it is important to pay attention to the areas of allocation and calculation. This is used to decide whether a service can be invoiced to a customer and how a service affects working time and/or reduced working time.
Enter services
All work and absences can be reported under Services.
Via Time recording < Create service the view Service opens for the corresponding recording.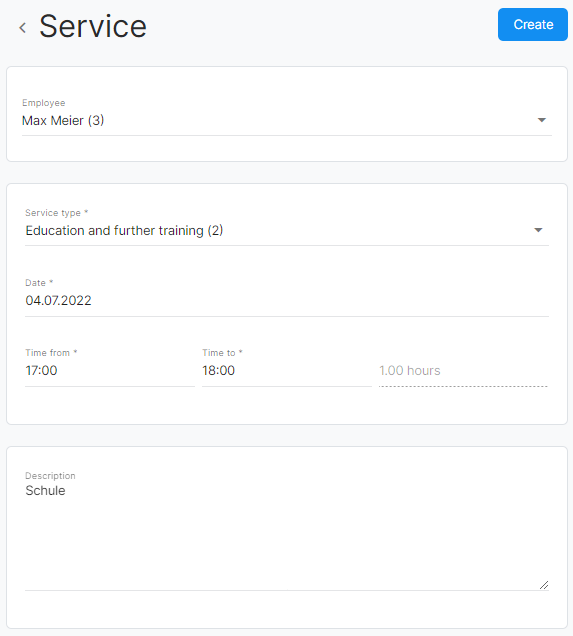 If a chargeable service type is selected, the additional fields Address and Service appear in the entry screen.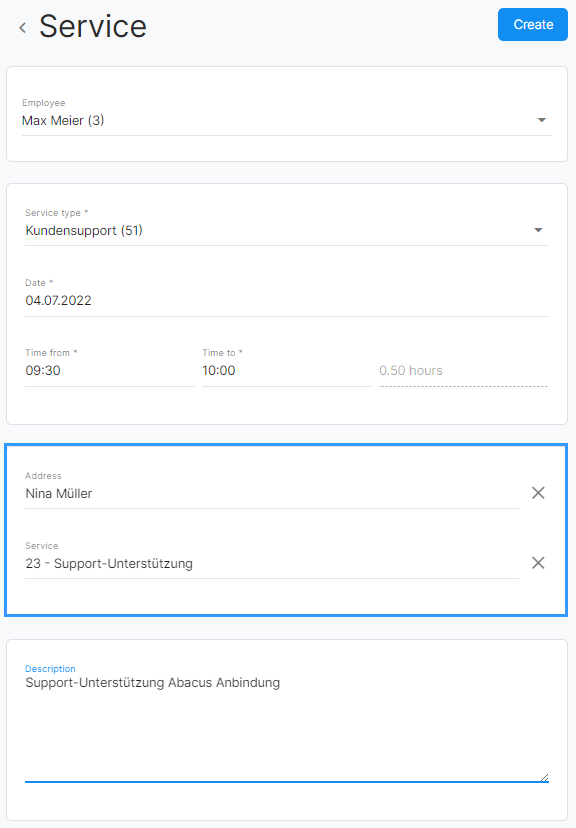 The address and the selected service from the product master form the basis for the automatic link to an order.
A chargeable service is automatically added as a new product item to an order in Draft status that belongs to the selected address. If no order is available in Draft status, the system automatically creates a new order.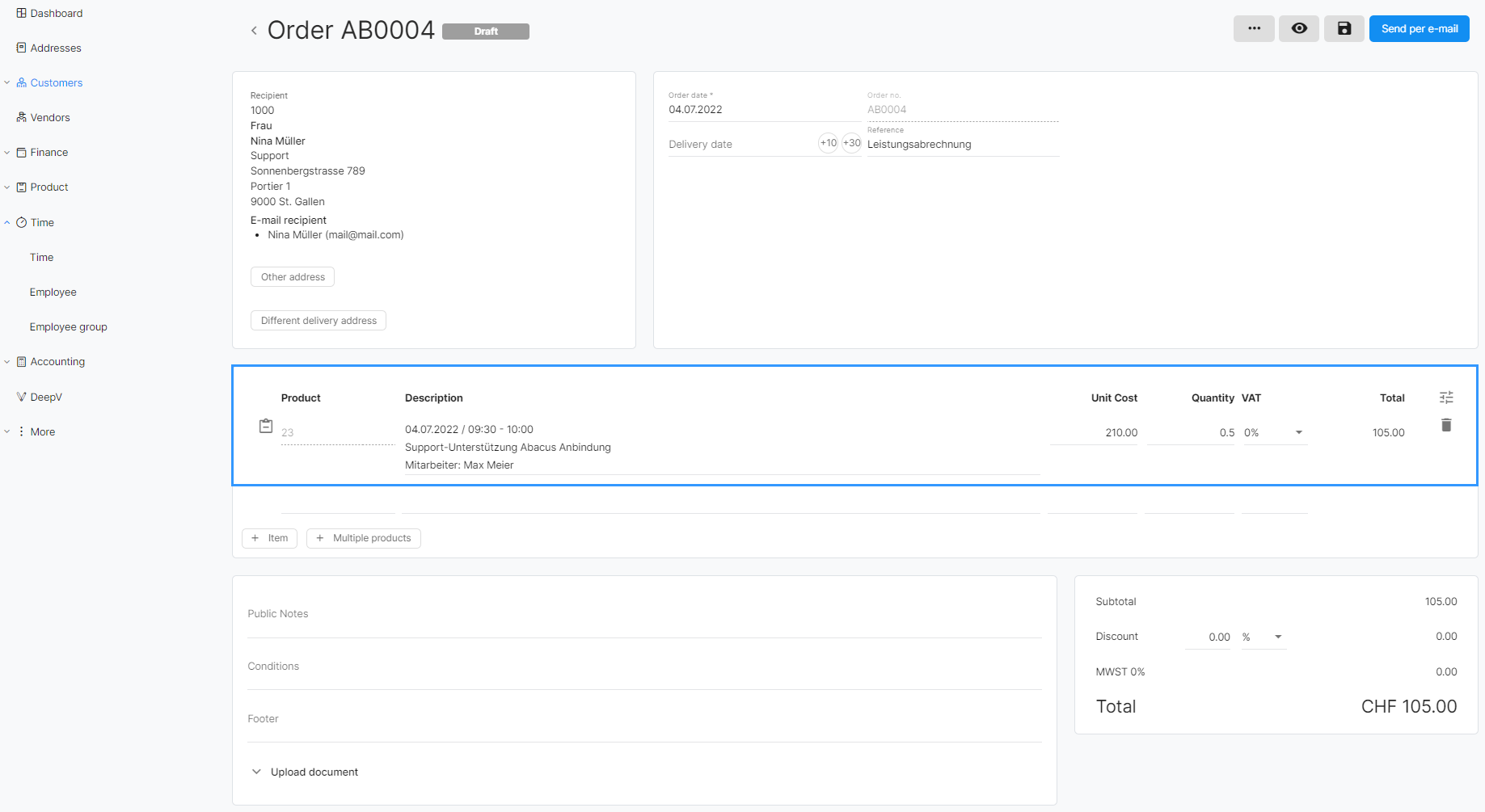 Note:
In addition to being recorded in 21.AbaNinja, working hours and benefits can also be transmitted via the mobile apps AbaClik and AbaClock.