After a recent update we have added more customisation possibilities for your wage slips. This functionality can be found under Company > Firm > Wage slip layout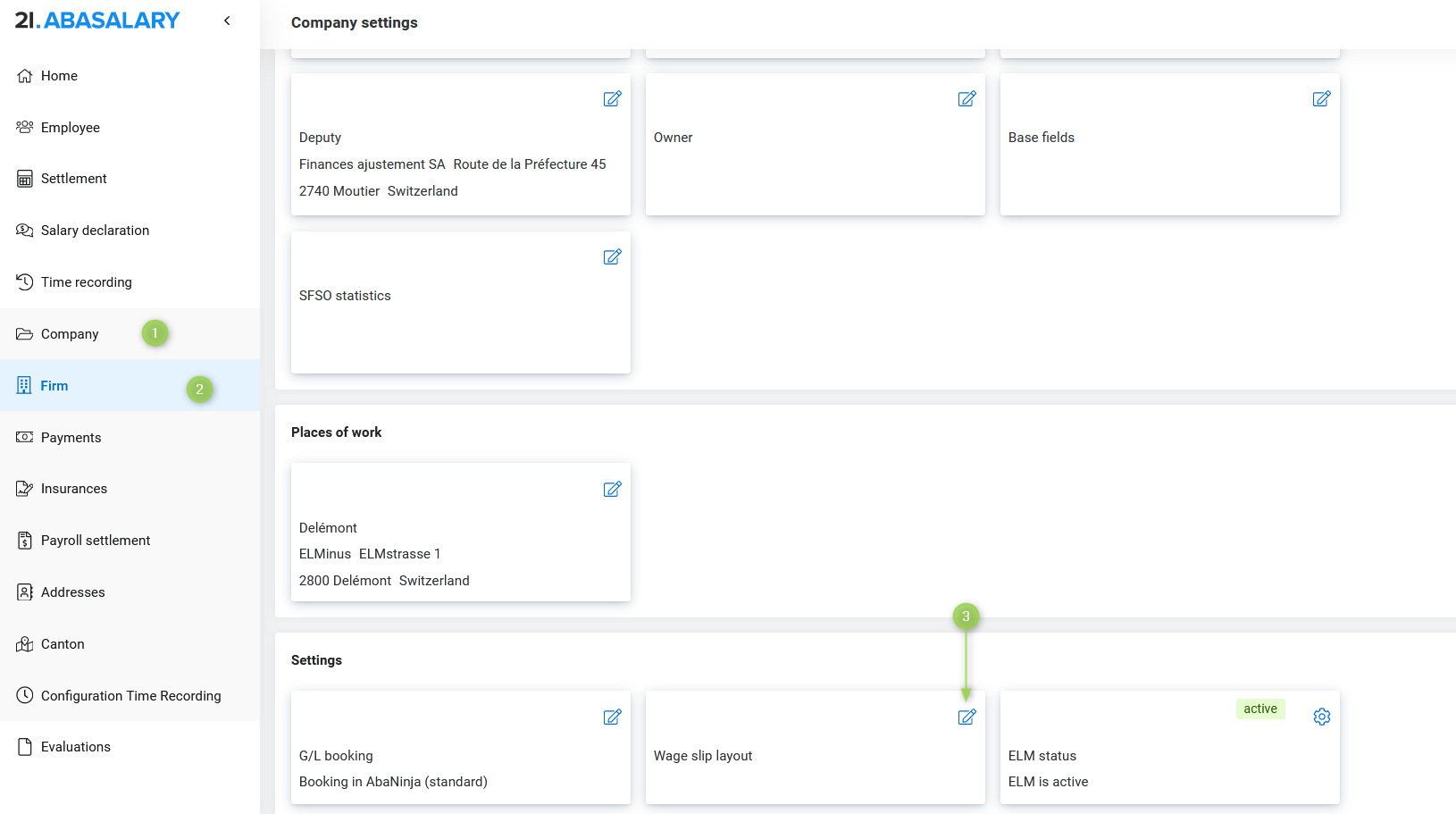 First of all, it is possible to enter your company logo:





Next, you can change the height and position of the logo on the page.
Please note that the height of the text will also be changed (important if you use window envelopes).





It is possible to choose whether the employee's address should be left, right or centre aligned.





To test the layout, simply create a payroll settlement and then display the wage slip. It is important to delete and then recreate the settlement between each modification so that the document registers the changes.