If an employee has a wage garnishment, this can be saved directly in AbaSalary. Use the + button in the "Bank information" section under the "Personal data" tab of the employee in question to enter new bank details for this purpose:
A new window opens in which the bank information of the debt collection office can be entered.
In the "Payment reason" field you can insert any text (e.g. debt collection costs). The "Partial payment type" field offers you 2 options to choose from. With the first option "Fixed amount" you can enter the amount directly: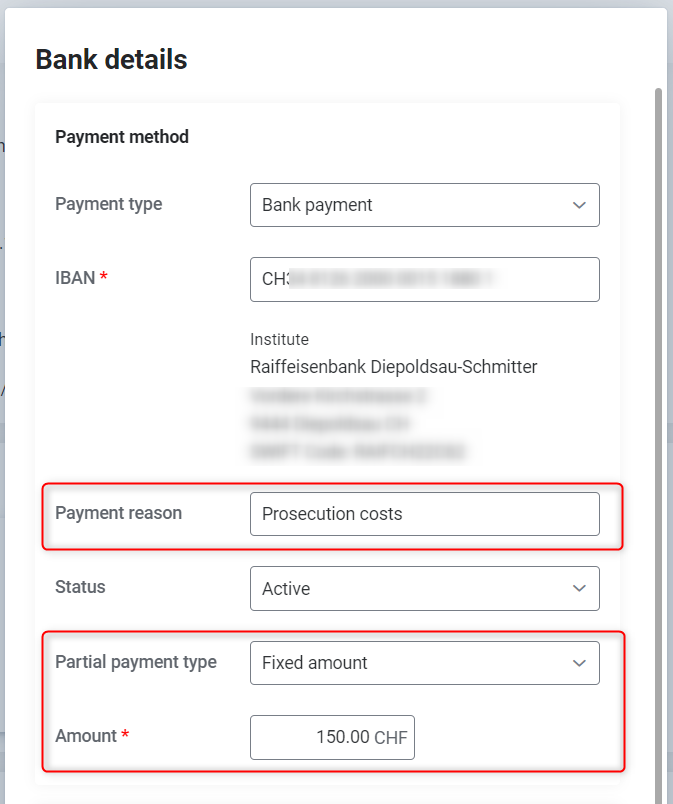 The second option is the "Variable calculation via payroll type", which allows you to specify from which wage type the amount should be taken. We recommend that you select the "Wage garnishment" wage type here: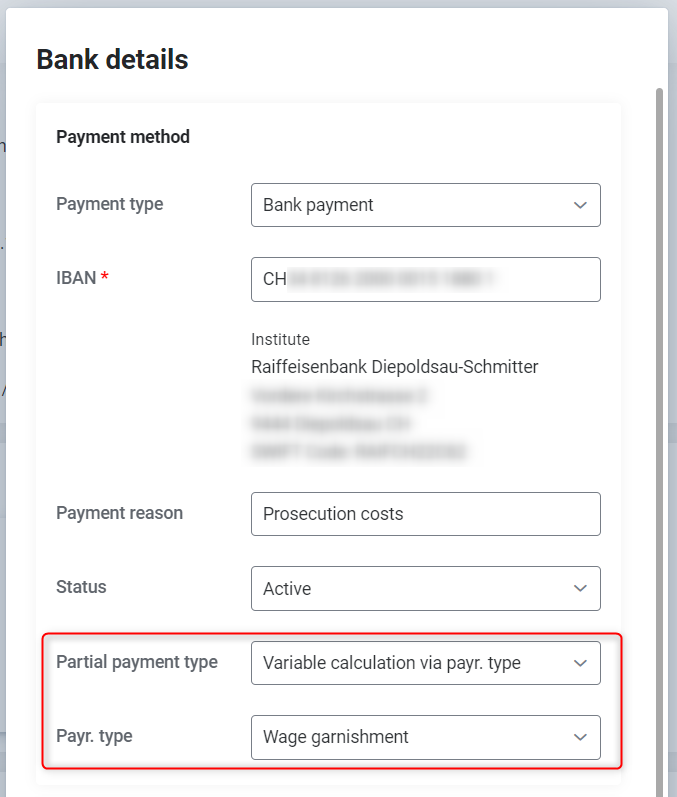 After selecting the second option "Variable calculation via payroll type", go to the employee's payroll data and under "Enter payroll data" activate and edit the mentioned payroll type in the new bank information (see above):
Subsequently, you have the option under Periodicity to select either "One-time", i.e. the amount will only be deducted for the current month, or "Time period", for which you can specify an end date. The different options require the agreement of the debt collection office and the employee, depending on the case.